Kia with an All-new K9 Flagship Sedan in Korea
Kia promised a flagship sedan and they gave a flagship sedan... to Korea. These are the first images of the K9, which is set to go on sale some time this year. And yes, it will be actually called the K9 in Korea while the naming of the batch of cars that are going to go on sale overseas is yet to be done. Euorope won't get any of that action though.
The K9 will be the first ever RWD Kia sedan and is said to be the ultimate in 2012 design, performance and technology. At the domestic market, the "K" range consists of K5 (widely known as the Optima) and K7 (Cadenza – not seen in Europe again).
One would be surprised for how many thing can the "K" in the range stand for – Kia, obviously, but also Korea and Kratos, apparently – it means dominion, rule and power (from Greek). Some also call it the "Kinetic" which is rather self explanatory.
So then, many names to live up to. Hopefully, the K9 holds something more than a mere "high-tech luxury sedan image". So far we know that it has a "tiger-nose-radiator grille" and LED headlights at the front, simple lines throughout the body and LED again formations at the back, complemented by some chrome and some mufflers embedded in the rear bumper.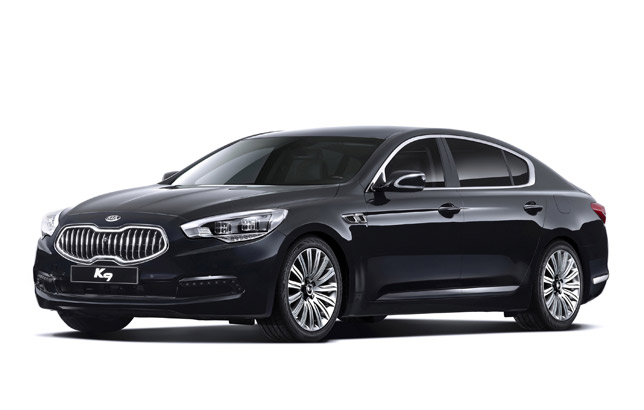 Source: Kia