Kia's Soulful Journey at SEMA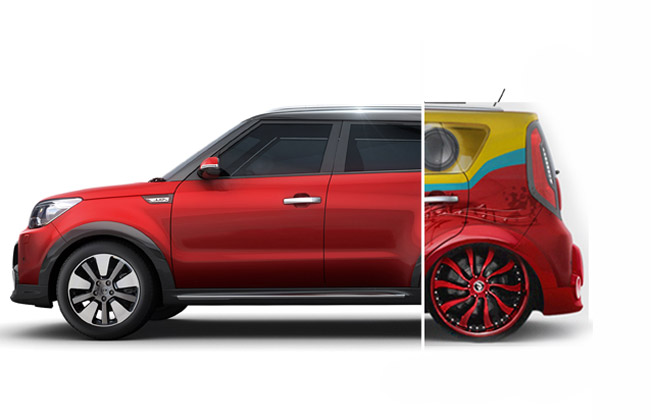 SEMA Show is the main topic for the day as different car brands are announcing what vehicles are they to exhibit at the forthcoming event. The famous Korean brand Kia is one of them and it has just announced that it is going to present at the Show not one but five Soul models, modified in different manner.
The company is promising the visitors "A Soulful Journey", where each of the five Souls is going to be uniquely inspired by the world of music. As a teaser, Kia has released a colorful image of the rear of one of the models that carries the name Vans Warped Tour Soul.
The car expresses the youthful and fun spirit of the Vans Warped Tourexperience, and it is ready to hit the road on a musical journey. In fact, the car has exterior which is eye-catching thanks to the air-brushed job, the red 20-inch wheels with performance low-profile tires and a slide-out barbeque. At last, a barrage of Infinity speakers will deliver a true concert experience for the occupants.
Source: Kia