Kia Soul EV Under Development For U.S. Market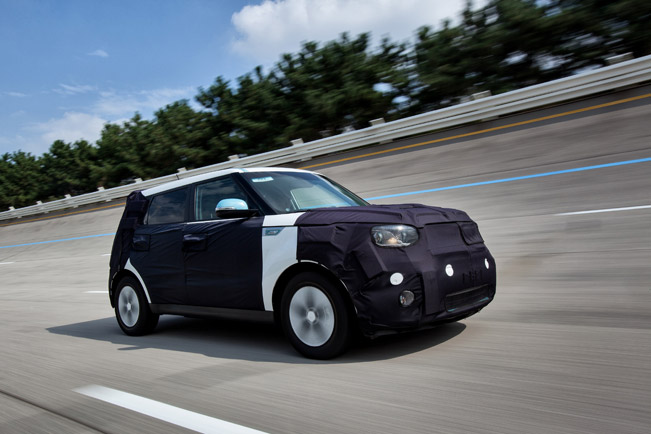 Kia Motors are currently developing an all-electric version of the Kia Soul. The EV model is scheduled to go on sale in 2014 and it will be company's first electric, zero-emissions car marketed outside of Korea.
Soul EV will benefit from the knowledge gained during development of the Ray EV. Of course, the car incorporates the same design philosophy as the recently-launched 2014 Kia Soul. Kia is also promising a range of more than 120 miles at a single charge, which makes it perfect for urban utilization.
Precisely, this EV will be equipped with a 27 kWh lithium-ion polymer battery pack. In an effort to optimize efficiency and range, the vehicle recycles back into the battery the energy produced while the car is coasting and braking.
The charging of the Soul EV is achieved by plugging it into 240v standard outlet. The time needed for full-recharging is up to five hours, while it takes the car only 25 minutes for a 'fast' charge with 100 kW output.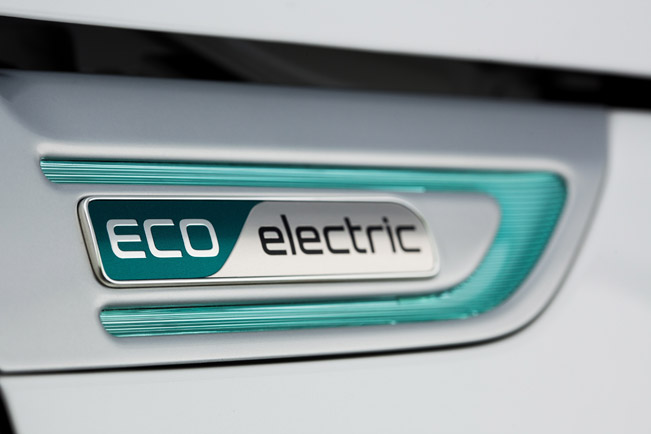 The prototype shown on the picture is powered by a 109 hp (80 kW) electric motor that produces 285 Nm (210 lb.-ft.) of torque. The motor transmits its power to the front wheels through a single speed constant ratio gear reduction unit.
In terms of acceleration, this Kia Soul EV is capable to cover the sprint from 0 to 100 km/h in less than 12 seconds on its way to a top speed of 90 mph. What is more, this EV is extremely "quiet" due to the absence of the noise generated by the engine and to the sound-proofing materials used for the construction of the car.
In addition, the car will be also equipped with Virtual Engine Sound System (VESS) which produces audio signals at speeds below 12 mph and whenever the car is in reverse, so that the pedestrians can be more aware of the vehicle in their vicinity.
Soul EV will also offer projection type headlamps, LED positioning lamps, LED rear combination lamps, plus aerodynamically shaped 16-inch alloy wheels and other distinctive exterior features.
The interior is promised to be fitted with Supervision instrument cluster and center stack with an eight-inch display screen. As a matter of fact, the interior will focus on the use of eco-components and will feature increased range of recycled materials such as Bio Plastic, Bio Foam, Bio Fabric and Bio PET Felt, low volatility organic compounds and newly developed antibacterial materials and paint.
Source: Kia