Koenigsegg One:1 [render]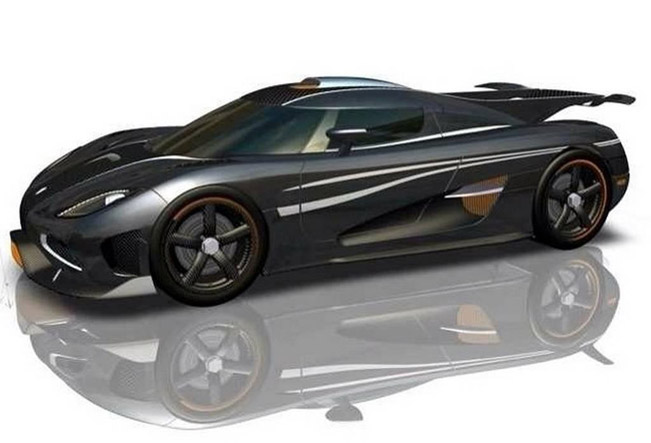 GTSpirit has published several renderings of the upcoming Koenigsegg One:1. The hyper car will come with slightly different design compared to Koenigsegg's most recent special editions.
At the front, the One:1 will feature a new front bumper and a lower front splitter. At the rear, Koenigsegg installed a huge wing and a new rear end. There is also a mid-mounted sports exhaust system and a new diffuser. A set of new wheels made from carbon fiber just like the fixed roof which will have an air scoop. The One:1 is powered by a 5.0 liter twin-turbo V8 with 1400HP (1044 kW). 0-100 km/h in under 3.0 seconds and a top speed of 440 km/h (273 mph). What is more, it will be able to stop 100-0 km/h in 30.5 meters.
Source: Gtspirit