KTW Mercedes-Benz C 63 AMG Black Daimler With Extra Power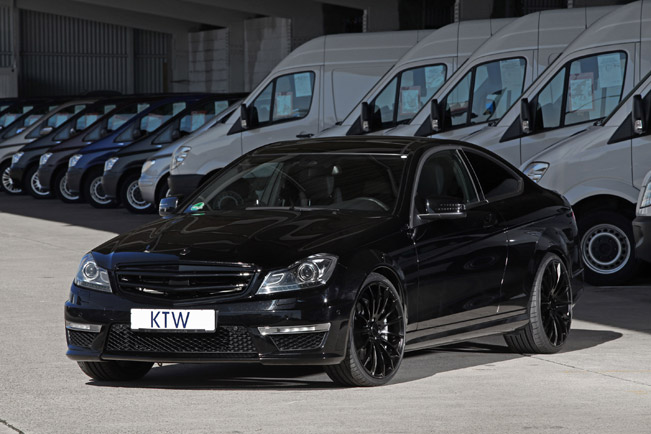 KTW Mercedes-Benz C 63 AMG Black Daimler hides under its hood a V8 unit which is originally called M 156 and it comes with 6.2 liters of displacement. The car is completely black, including the rims which signifies that it is a genuine Black Series coupe.
The high-performance Mercedes-Benz now has an enhanced power thanks to the team at KTW Tuning. To be more precise the engine got a performance increase up to 525 hp (386 kW). At the same time the tuners made an annulment of the Vmax in order to bring forward the unbridled maximum forward urge.
In addition, they have also installed new sports grille which gives the Black Daimler even more aggressive appearance. They have also included unique wheel and tire combination that emphasizes the sporting ambitions of the C 63 AMG.
We are speaking here about Black light alloy wheels in 8.5 x 20 inches with 235/30ZR20 tires at the front axle and in 10 x 20 inches with 275/25ZR20 at the rear axle. The rear and side windows got also a tint by KTW Tuning.
Source: KTW Autohaus