Mercedes-Benz C 63 AMG Coupé Black Series offers unique driving experience
Mercedes-Benz C 63 AMG Coupé Black Series will be "unleashed" on the circuits at Mercedes-Benz World with the aim to bring the driving experiences to another dimension. In fact, this is the most powerful C-Class up to date, which was designed especially for those keen on bringing the adrenaline levels higher ad higher.
Did you know that only 600 units from the Black Series will be produced? This means hat during this event many people will have the chance to experience dynamism and driving excitement of this stunning Mercedes-Benz.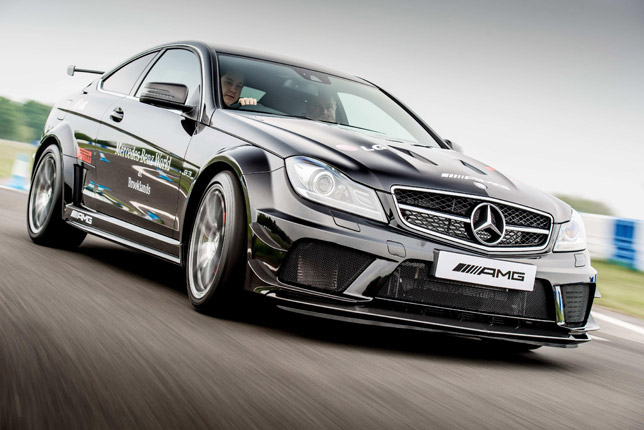 But let's talk in details. The full power of the special edition C 63 comes from the AMG 6.3 liter V8 engine. Therefore it is no surprise that it can accelerate from 0 to 100 km/h for only 4.2 seconds. Furthermore, the vehicle comes equipped with track-honed aerodynamics which further improve the driving experience.
During the exclusive experience at the Mercedes-Benz World, which will happen after the 14th of July, the drivers will have the opportunity to develop their circuit craft behind the wheel of a Mercedes AMG.
Next, with the circuit ingrained on the mind and a professional Mercedes-Benz Driving Specialist in the passenger seat, the next 30 minutes the driver will spent in the C 63 AMG Coupé Black Series, where he or she will indulge fully, driving one of the most powerful cars in the world.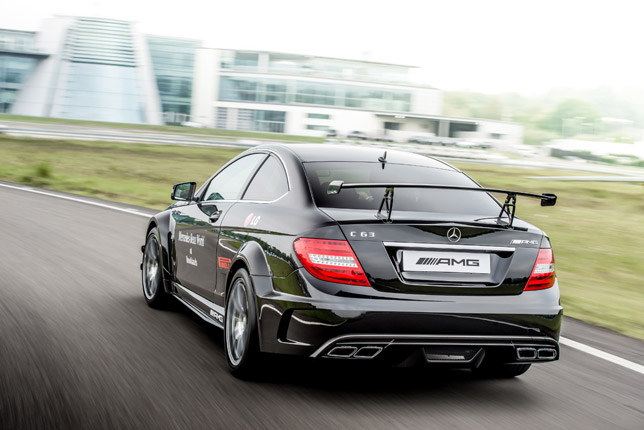 Source: Mercedes-Benz