Kumho Launches World's First 15 Series Tyre
Ever the innovator, Kumho is launching the world's first ultra low profile 15 Series tyre at the 2008 SEMA (Speciality Equipment Market Association) Show in Las Vegas this week (November 4-7). The 385/15ZR22 size ECSTA SPT KU31 has been developed as a conversion option for such exotic sports cars as the Ferrari F430, Dodge Viper, and Corvette Z06. The company has used cutting-edge computer simulation technology to optimise the sidewall structure, thereby preventing the formation of standing waves or ripples in the contact patch – a problem that can occur with the build up of heat at high speeds.
The new tyre also benefits from a semi run flat capability, ensuring it remains firmly fixed to the rim even after a puncture or general loss of pressure.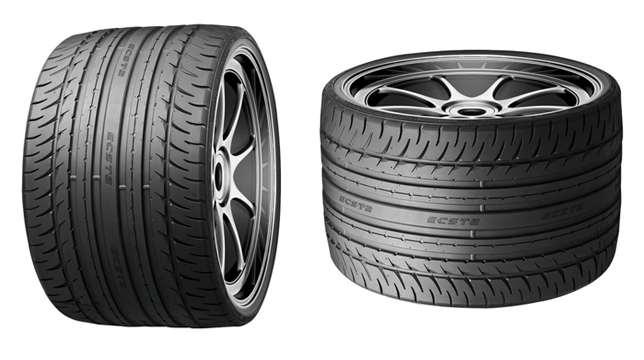 "The world's first 15 Series tyre is a perfect example of what we have achieved through our ongoing commitment to research and development," said Sae-chul Oh, Kumho's President and CEO. "This is one of many innovations by our company which include aroma, coloured smoke and X-speed tyres. We will maintain our position at the cutting edge of tyre technology as we race towards our goal of becoming one of the world's top five tyre makers."