Lamborghini Blancpain Super Trofeo Series With Debut In North America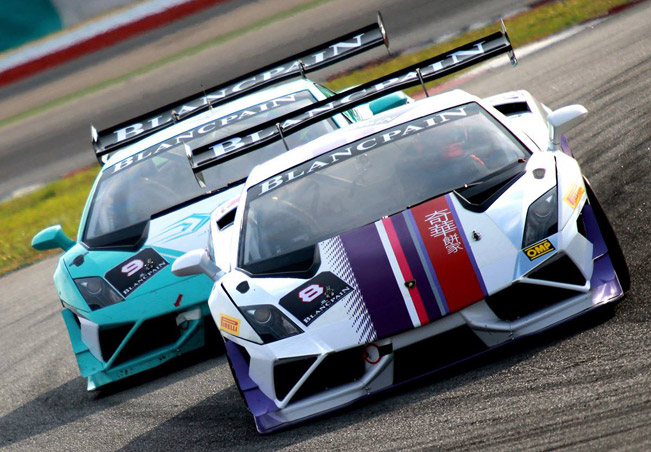 Lamborghini Blancpain Super Trofeo series is going to make its debut in North America at the AMLS North Eastern Grand Prix at Lime Rock Park this week. The model is a single make series, which can be used as a base from those who want to go to professional GT racing.
The series is based on the Gallardo LP 570-4 Super Trofeo. The latter includes 570 hp (420 kW), all-wheel drive and variable aerodynamics, which result in a downforce range from 282lbs (128kg) to 352lbs (160kg). This means that the Super Trofeo allows drivers to master high-level sports car racing competition skills.
In addition, this Lamborghini is the high standard of off-track hospitality that features a genuine sense of esprit de corps among competitors. In fact, it represents a bold statement of commitment towards motorsport.
The introduction of the model to the IMSA portfolio is an historic moment for sports car racing in the North America, because the luxury Italian brand will eventually have its representative there. Lamborghini Blancpain Super Trofeo North American series will feature five races run in partnership with North America's most established racing promoters including GRAND-AM, ALMS, IMSA and IndyCar and at some of the most prestigious circuits in the US and Canada.
Source: Lamborghini