Lamborghini Gallardo Underground Racing R2 2005 HP — 1 mile in 21.852 seconds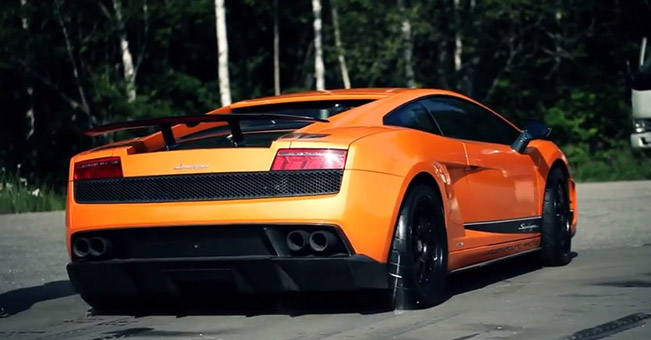 When I published the video with the spectacular
Nissan GT-R AMS Alpha 12+
doing 1 mile in 22.538 seconds, I thought that no other car can beat than (except more powerful GT-R, of course). However, I was completely wrong because Underground Racing and Altechno proven the opposite.

The reworked Lamborghini Gallardo LP570 Underground Racing R2 comes with new cooling and fuel systems. The sports car have more than 2000HP (1470 kW) transmitted on the road through a manual gearbox.

It is interesting that the owner of the tuned car and the tuning specialists bet for $25,000 that the car will beat the 22-second record. So, if the Gallardo do less than 22 seconds on 1 mile, the owner will have to pay $25k. Still, the super powerful sports car managed to stop the clock at 21.852 seconds with a terminal speed of whopping 427 km/h (265 mph). Still, I'm pretty excited to see what time will make the Alpha Omega, which recently did 1/4 mile in less than 8 seconds.
Enjoy!
Source: Dragtimesinfo