Lamborghini Huracán LP 610-4 Gets Numerous Updates for MY2016

Lamborghini Huracan LP 610-4 has received a facelift for 2016 model year that focuses on lower fuel consumption and emissions, more luxury and even better drivability. After the Huracan was successfully introduced to the market in 2014, Lamborghini obviously thinks that it is time to update it. The good news is that despite the applied changes, there is no difference in the price. It remains 169.500 Euros.
Both the Huracán coupé and Spyder variants will include as a standard cylinder deactivation to boost engine efficiency. This is the first time when a function like this is applied to a naturally aspirated V10 engine. How does it work? If the engine's full capacity is not required, five of the ten cylinders are temporarily deactivated by switching off one cylinder bank. When acceleration is demanded, the system switches back to ten-cylinder mode. The result is reduced fuel consumption and CO2 minimized to 283 g/km.
SEE ALSO: The Lamborghini Huracan LP 610-4 Is Out 
Furthermore, the 4WD system was fine-tuned, thus delivering neutral and even more improved driving behavior, particularly in STRADA mode.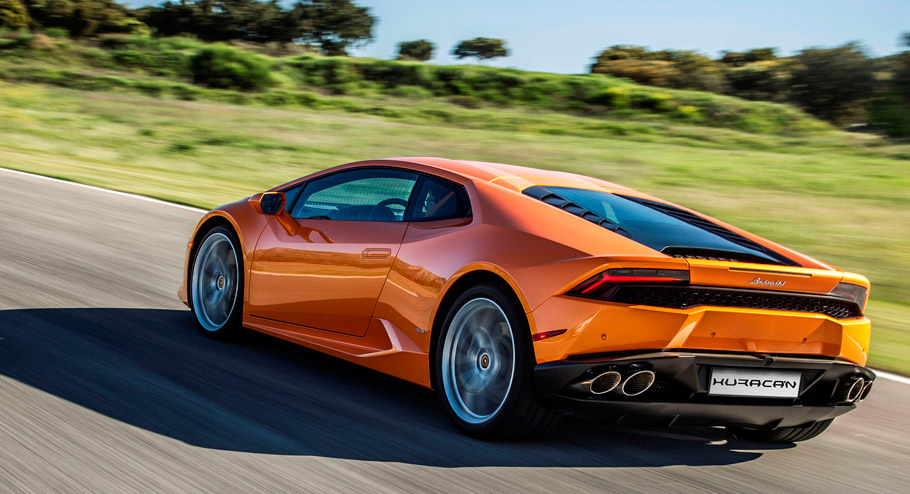 In terms of color personalization, customers will have now a lot more options. There is standard leather applied to door handles and the upper parts of the center console. Even the air vents are painted in matt black!
Lamborghini Ad Personam has been also upgraded and it now features various exterior options including heritage colors and matt paints. In addition, the options program has been extended and it now includes the available Lamborghini's Sensonum audio system that comes with 390 Watts RMS, with a ten-channel amplifier and a range of ten loudspeakers in hexagonal-shaped grilles and the exclusive Sensonum badge.
Options like the sports exhaust system, LED lighting in the engine compartment in combination with transparent engine bonnet and carbon fiber engine compartment, Cruise Control and travel pack provides with storage nets front and rear, an additional 12V lighter and cup holders, can all be specified in the available options list.
Source: Lamborghini