Vortsteiner's Program for Lamborghini Huracan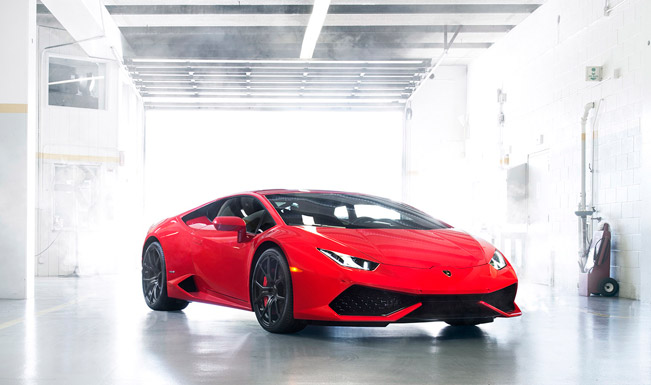 Vorsteiner is adding to its Nero program the new Lamborghini Huracán. Just like they have done with their Aventador, the Californian-based tuners will be designing, testing and fabricating many wheel and aero components, which were specifically created for the Huracán platform. The first pictures are at hand and we promise you that they are worth viewing!
First, look at the wheels. In the case of this hot red Lamborghini, it runs on 20 and 21 inch special edition VSE-003 forged wheels wheel combination specifically tailored to maximize both inner and outer clearances. What is more, the choice of Vorsteiner to add 20 inch at the front and 21 inch at the rear was to appropriately suit the radius of the Lamborghini fenders. The wheels come in Matte Black finish and are fitted with Pirelli P Zero in the dimensions of 245/30/20 and 325/25/21 at the front and rear, respectively.
Next, the company is famous for its spectacular aerodynamic components. The tuners are currently working on many cutting edge aerodynamic enhancements which will additionally improve the nearly perfected design as seen in the rendering below.
This Rosso Mars Huracán is the perfect example of what stands behind the philosophy of Vorsteiner. What drives the company is the pursuit of unique creations, to be the forefront of innovation and art. More details about this exciting project are coming soon.
Source: Vorsteiner