Lamborghini Huracan LP620-2 Super Trofeo - 1,271 kg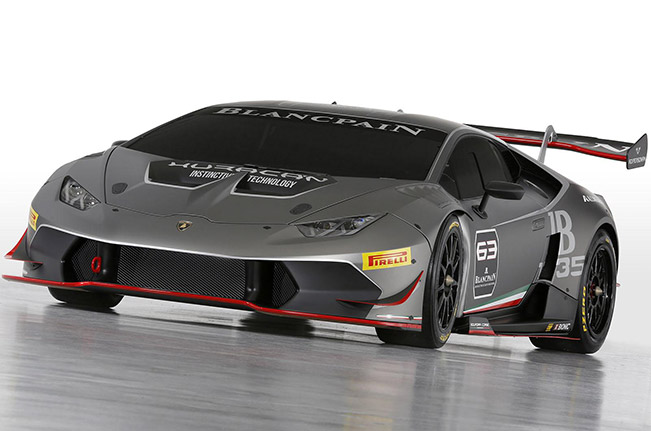 Lamborghini has officially unveiled the track-only Huracan LP 620-2 Super Trofeo. The extreme race car made its debut at the 2014 "The Quail, A Motorsport Gathering". The race car is ready to complete in all three - Europe, Asia and North America, Blancpain Super Trofeo series.
"The Huracan Super Trofeo is an all-new car built from scratch with a clear racing concept," said Maurizio Reggiani, Board Member and Director of Research and Development for Automobili Lamborghini.
"We believe the car will be as fun for fans to watch as it will be rewarding for our racers to drive.", he added.
2015 Lamborghini Huracan LP620-2 Super Trofeo boasts a complete aerodynamics package featuring adjustable front air intakes, front and rear diffusers  and a huge rear wing with ten different positions for maximizing the traction.
The race car is powered by a 5.2 liter naturally-aspirated V10 – 620HP (456 kW) and 560Nm (413 lb-ft) of torque. The extreme weight saving measures shaved whopping 151 kg (332 lbs) from the weight of the road going car. The overall weight of Super Trofeo Huracan is 1,271 kg (2,800 lbs) and has a power to weight ratio of 2.05 kg / HP.
Source: Lamborghini