Lamborghini Huracan Super Trofeo Is Ready For Full Reveal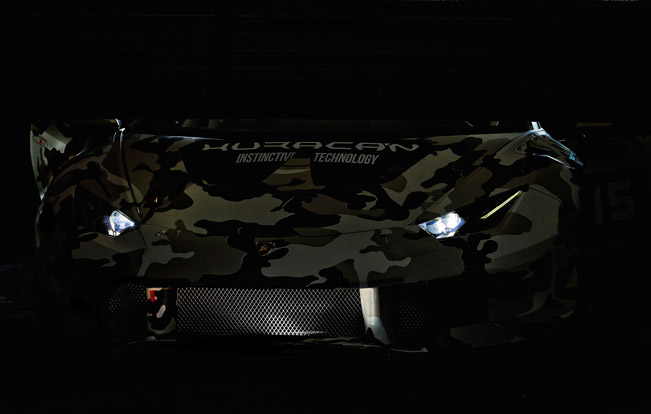 Lamborghini has teased its latest Huracan Super Trofeo. Although the picture they have sent is very dark, it is seeable that the car has the typical characteristics for a Lambo. Below you can also see a lightened up version of the image that shows so much more of the forthcoming supercar. In addition to the teaser, Lamborghini announced that the Huracan Super Trofeo made its appearance on the track, precisely on the "Piero Taruffi" Vallelunga (ITA) circuit, for its first shakedown.
Behind the wheel was the chief test driver of the company's research and development department Giorgio Sanna. And by doing this the company has started the delicate task of fine-tuning the Super Trofeo race car. Sanna will be also supported by two official Lamborghini Squadra Corse test drivers Adrian Zaugg and Fabio Babini.
Starting from 2015, the newest 'raging bull' super sports car, will be the car raced in all of the three Lamborghini Blancpain Super Trofeo Series that will happen across three continents: Europe, Asia and North America. The next season will include both Gallardo and Huracan that will share the grid. Nevertheless they will race in different classes. There is nothing officially stated whether the new Lambo will sports the same military camouflage as shown in the picture. Stay tuned. More updates to be revealed soon.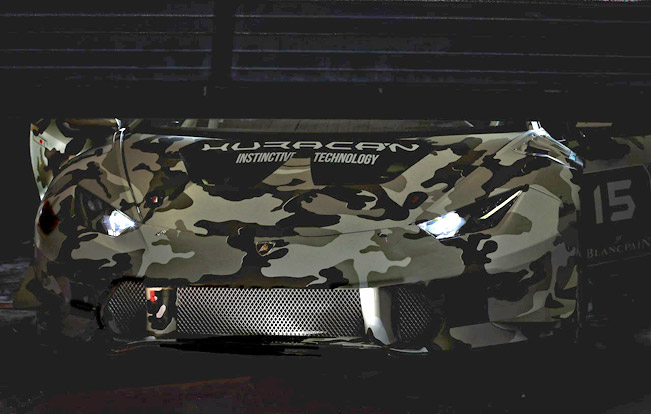 Source: Lamborghini