Lamborghini Perdigón Concept - Simply Breathtaking!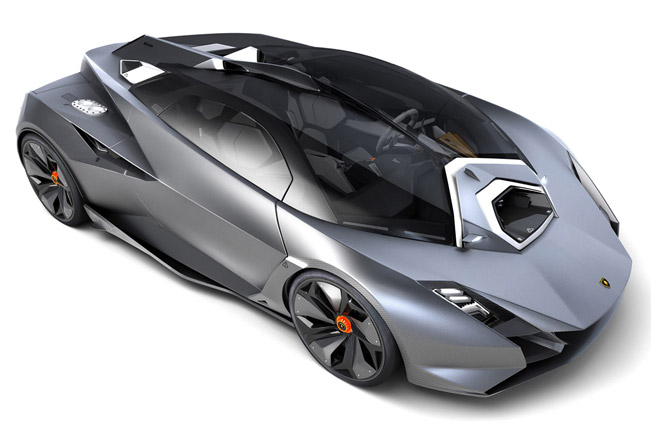 Lamborghini Perdigón Concept is an inspirational design worthy of carrying the Lamborghini badge, made by an independent designer working outside the brand. His name is Ondrej Jirec and surprisingly he is a final year Transport Design student at the Art Center College of Design in Pasadena, California.
He decided to name his vision Lamborghini Perdigón, the latter word of which in Spanish stands for Pellet. In fact, Perdigón is actually named after a famous fighting bull. The concept obviously is stealth jet inspired and includes sharp angles and polygonal surfaces reminiscent of aircraft like the F117 Nighthawk and F22 Raptor.
One of the untypical design elements which the young student included is for example the large air intake mounted just below the windscreen. In particular, this features a fan-like design on the inside which gives it the appearance of a jet engine.
But take a look at the interior of the car! It is literally breathtaking! On the inside the Lamborghini Perdigón concept features a sharply styled and futuristic cabin which perfectly compliments the exterior.
The steering wheel is high-tech and multi-functional. There are positioned the digital display showing the gear selection, and couple of buttons and switches. The instrument cluster is envisioned small with the gauges deeply inset into their housings.
Furthermore, the high center console not only gives opportunity to the air to be funneled from the front air intake to the mid-mounted engine, but also is the place where what looks like i-Drive inspired control knobs are positioned. In addition it leads up to the central infotainment screen mounted towards the front of the dashboard.
News and Pictures Source: Ondrej Jirec via diseno-art.com