2006 Lamborghini Concept S is Going for an Auction

2006 Lamborghini Concept S, chassis 001 goes on sale! I am sure, that there isn't a Lambo fan, that doesn't know about this vehicle, but still let's remind you, that this is a really special model, first introduced at Geneva back in 2005. The Concept includes some interesting lines and features, but the main thing is that it is a sort of extreme interpretation of an open-top Lamborghini Gallardo. Furthermore, the audience at the show was so interested in the vehicle, that it demanded for a functional version. That's what I call game-changer.
SEE ALSO: 2017 Lamborghini Aventador SuperVeloce Roadster And the First Images
Vox populi vox Dei (the voice of the people is the voice of God). The fully operable version was unveiled at the Concorso Italiano the next year and remained true to the concept. Except it was even more powerful. It also includes some slight differences in the design, compared to the original: "saute-vent" windscreens, redesigned homologation and sort of "spine", that runs throughout all the length of the Lamborghini.

Originally the Concept S was planned for a limited run, but soon the manufacturer changed its mind due logical reasons: the crafting process of the Lamborghini model was time-consuming and at high cost. So, the vehicle brand ended up with only chassis 001. It became so popular, that it was shown all around the world, including twice at the Pebble Beach Concours d'Elegance. Now the vehicle is fully operating and street legal and comes to the sale with only 180 km (111.8 miles) driven.
The Lamborghini Concept S will be sold by RM Sotheby's, the world's largest collector car auction house. Something more. The well-known auction house will participate for the second iteration of the Art Automobiles sale event. And as any other, the show will include finest selection of vehicles, especially chosen for their rarity, significance, engineering and of course overall performance. And as you might have already guessed it, the Lamborghini Concept S will also be among the special vehicles.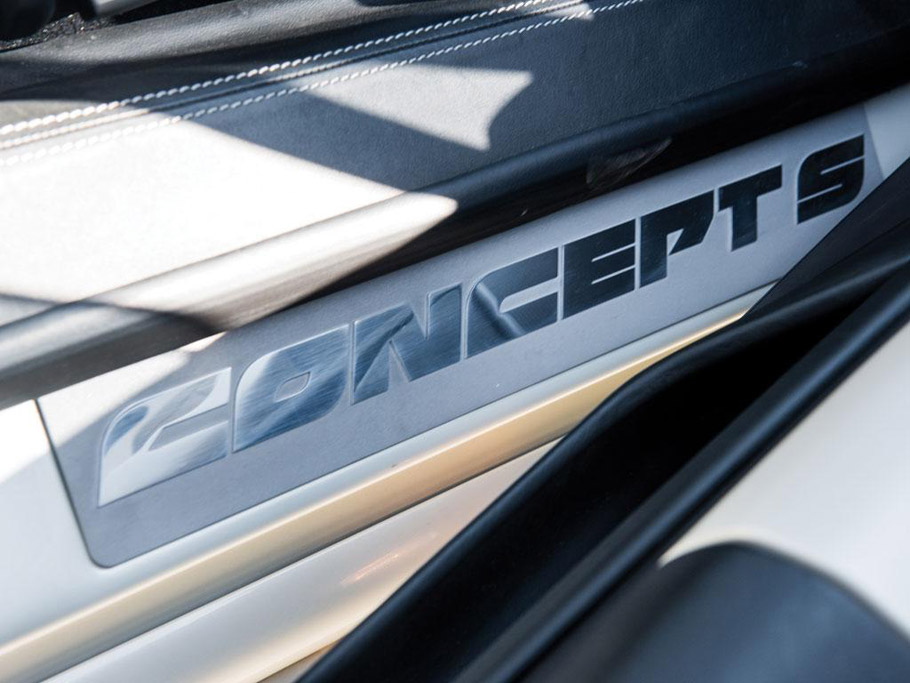 Estimated cost of 2006 Lamborghini is $3,000,000
Source: RM Sotheby's