Les Legendes de Bugatti: Veyron Grand Sport Vitesse Black Bess [VIDEO]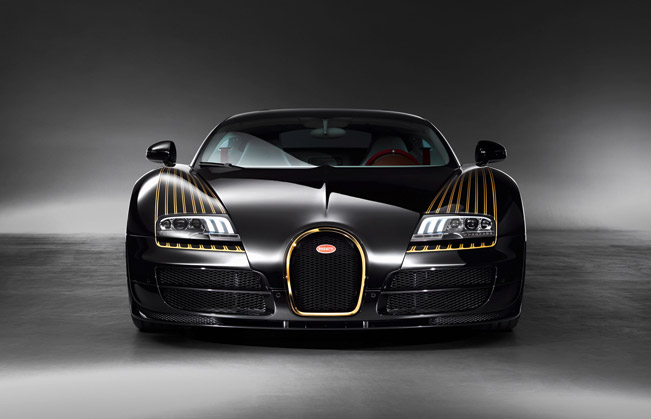 Bugatti Veyron Grand Sport Vitesse Black Bess was officially unveiled two months ago and then exhibited for the first time in front of public at the 2014 Beijing Motor Show starting on 20th of April. This is fifth model of Bugatti's "Legends" series, which (just like its siblings) is based on the powerful Grand Sport Vitesse and comes along unique styling upgrades. Now, Bugatti is launching a promo video which shows-off the great characteristics of the roadster. And I must confirm that after watching it I was really impressed.
The Veyron Black Bess pays tribute to the Type 18 "Black Bess" – one of the first street-legal super sports cars. It was built in 1913 and was powered by a spectacular engine for that period of time. Precisely, the 5.0 liter four-cylinder powertrain was capable of developing 100 horsepower (73 kW) and achieved a maximum speed of 161 km/h (100 mph).
The new Black Bess edition will be limited to only three examples. It has the price tag of $3 million US dollars like the other legends. Despite this, Bugatti has sold every single one of the previous four versions in the range.
Veyron Black Bess edition is powered by a 6.0-liter, quad-turbo W16 engine, which produces nearly 1200 horsepower. What is specifically astounding about this special edition is the radiant black paint, the accents from pure gold, an of course the special interior treatment. Just watch the video below!
Video Source: YouTube via Bugatti