Lexus Has New Concept In Mind
Lexus has announced (teased) that a new concept will be unveiled on the North American International Auto Show in Detroit. One thing is for sure - it is styled by Calty which is the company's design studio in Newport Beach, California. Also Lexus has released this teaser pick on which we can only guess. It certainly looks like a sports car.
Needless to remind you that back in 2010, the company tried to break away from its comfort and luxury image by stunning the world with the Lexus LFA. It was very impressive with a 4.8 litre engine developing more than 550bhp. So small wonder that now Lexus is planning to continue the trend.
What we see here are some sharp, aggressive lines that form a low, extended nose. Naturally there is some carbon fibre visible right along a massive opening which supposedly will cool down the brakes. Just a patch of the front grille can be seen but enough to assume that it will provide proper airflow to the engine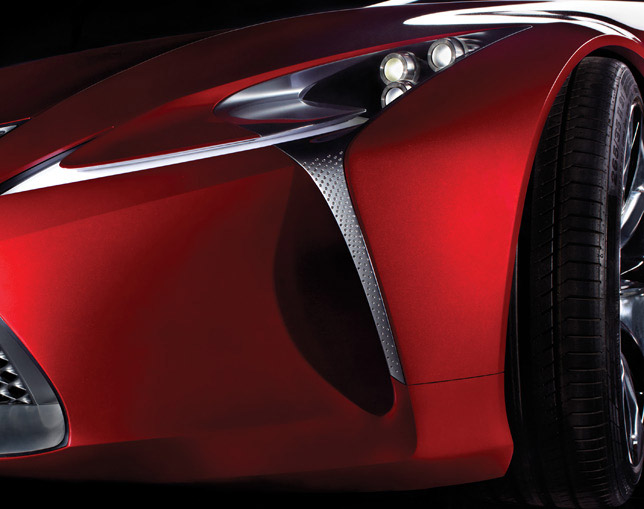 Speculators see resemblance to the Toyota GT-86, while others predict this will be the replacement of the Lexus SC. Whatever it is, if it turns out to be nearly as good as the LFA, Lexus will be one step closer to the performance Valhalla.
More information is expected next week.
Source: Lexus