2013 Lexus GX 460 Luxury Utility Vehicle with Announced Pricing
2013 Lexus GX 460 keeps over unchanged with its quiet cabin and a long list of standard features and options. It is both perfect choice for city and off-road driving. This Lexus offers enough room for seven-passenger in a three-row configuration and body-on frame construction.
In fact, the GX 460 combines "right sized" mid-size packaging with family-friendly comfort and premium craftsmanship. More importantly, it comes equipped with 4.6-liter V8 engine, which produces 301 horsepower (221 kW) at 5,500 rpm and 329 lb.-ft. (446 Nm) of peak torque at 3,500 rpm. With this power it will effortlessly tow up to 6,500 lbs.
The prices have already been announced for this Lexus Luxury Utility Vehicle. The second-generation GX is offered in two grades. The base one has a starting price of $53 445, and the Premium: the $58 240. GX 460 will arrive at dealerships in July this year.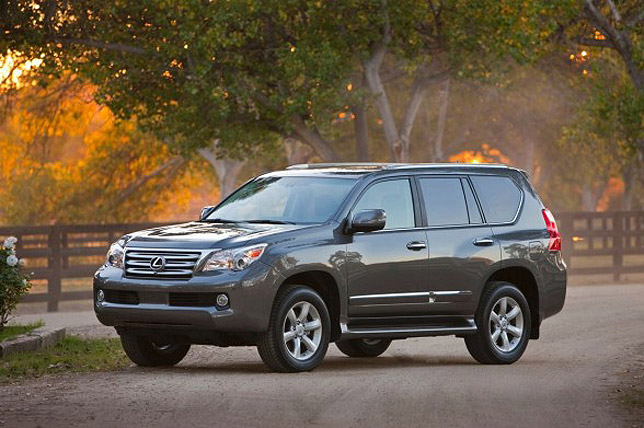 | | | | | | | |
| --- | --- | --- | --- | --- | --- | --- |
| MODEL YEAR | MODEL CODE | MODEL NAME | 12MY MSRP | PRICE INCREASE ($) | MSRP INCREASE (%) | 13MY MSRP |
| 2013 | 9700 | GX 460 | $53,245 | $200 | 0.4% | $53,445 |
| 2013 | 9710 | GX 460 Premium | $58,040 | $200 | 0.3% | $58,240 |
Source: Lexus