Lexus IS F Pricing Sets Performance Benchmark
Lexus will launch its first dedicated performance model with a price that confirms its market aspirations. Lexus IS F will come to market with a recommended retail price of $129,000* - significantly beneath its three major rivals.
The pricing represents an aggressive and determined bid by Lexus to take charge of the highly competitive sports luxury market.
It is as challenging as Lexus' launch in Australia in 1990, when it priced its first LS400 well below its established competitors as a means of establishing a new benchmark for the luxury market.
The Lexus IS F uses a compact five-litre V8 engine developing over 311kW and 505Nm of torque.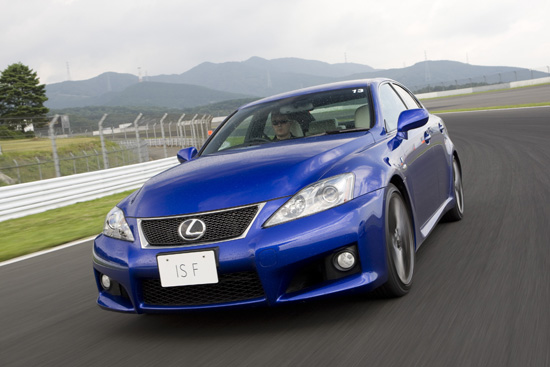 Its drive to the rear wheels is through an eight-speed Sports Direct Shift (SPDS) gearbox, offering up-shifts of just 0.1 second.
The vehicle which arrives in dealerships late October will come fully equipped - the only option is to delete the moonroof.
"The IS F will bring a strongly competitive force to the performance sedan market," said Lexus chief executive John Roca.
"Almost 20 years ago we arrived in the luxury market and raised the bar in terms of build quality, specification and value.
"In 2008 we have targeted our performance car rivals," said Roca.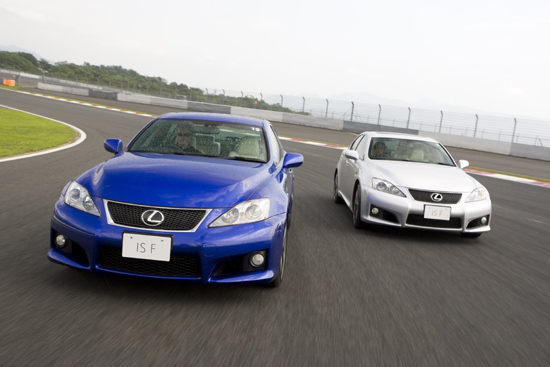 The IS F will compete directly with the performance flagships of other luxury marques.
IS F's price will allow Lexus to establish the "F" brand, and build credibility beyond its core "luxury" vehicle market.
"IS F enters one of the most competitive categories," Mr Roca said.
"This category is all about passion and brand values. With the IS F we have the brand values - the passion comes with the first drive.
"The core Lexus values are what will set us apart from the competition.
"Lexus is extremely excited about the arrival of the IS F and the new clientele it will bring.
"Furthermore, Lexus now has a hero car that will stimulate sales of other IS models," said Mr Roca.