2014 Lexus IS Sport deviantART To Be Displayed At SEMA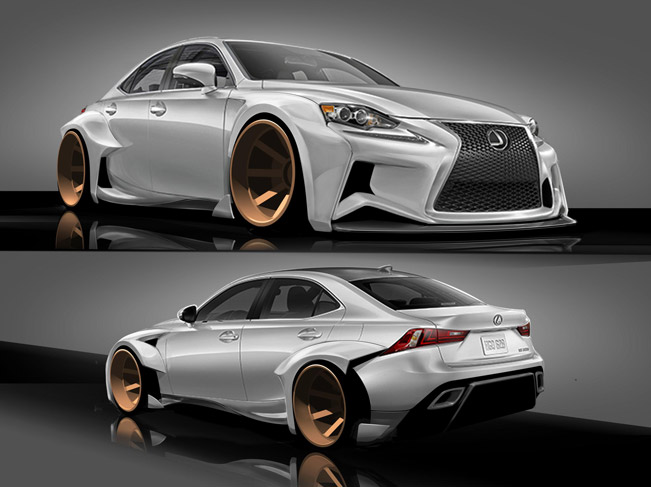 2014 Lexus IS Sport Sedan was revealed to the world at this year's North American International Auto Show. In November the model will make a big entrance at the SEMA Show in Las Vegas, where it will catch the attention thanks to its new aggressive exterior styling visible through the new spindle grille, wider stance and sporty rocker panels.
In order to make the IS Spsort stand out even more, Lexus joined forces with DeviantART to find creative personas who have their own vision of the exterior presence of the car. For this reason, they have challenged the design community to show their interpretations of the 2014 IS with custom exterior treatments and modifications.
Then, the best IS Sport Sedan concept will be modified by VIP Auto Salon in 10 weeks and will be also displayed at SEMA. There has been more than 600 submissions, and a jury of four judges narrowed them down to 25. The selected top 25 were expressing the true essence of the 2014 Lexus IS Sport Sedan and were original as well as had executable design.
Today, Lexus and DeviantART announced the first, second and third place winners. The first place was given to Rob Evans from Seattle, who will be certainly proud to see his rendering taking a real form at the SEMA show. The second place winner was Lucia Lee of Pasadena, while Guanghao Huang from Southfield, took the third place.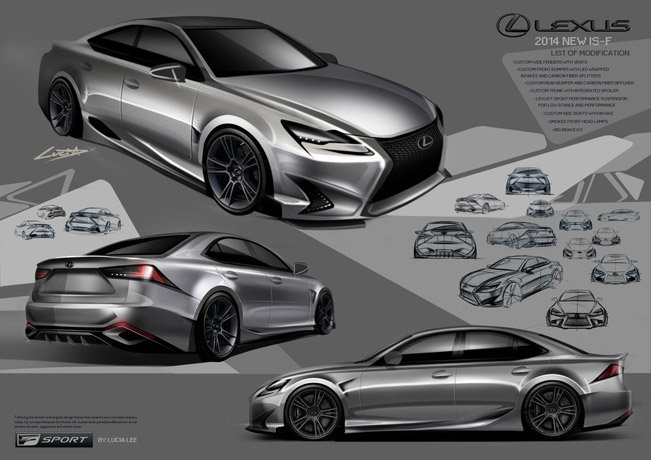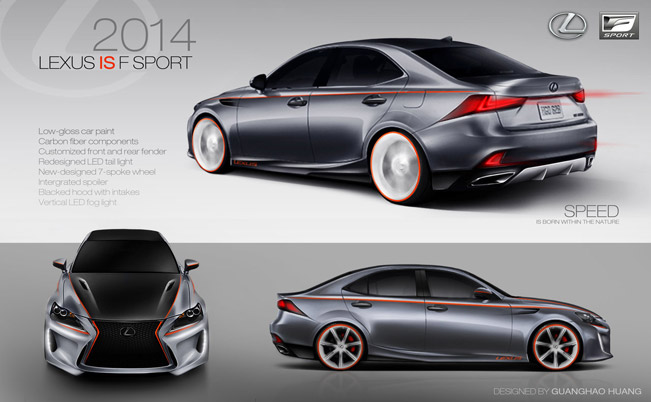 Source: Lexus