Lexus Launches Two Police Hi-Vis Hybrids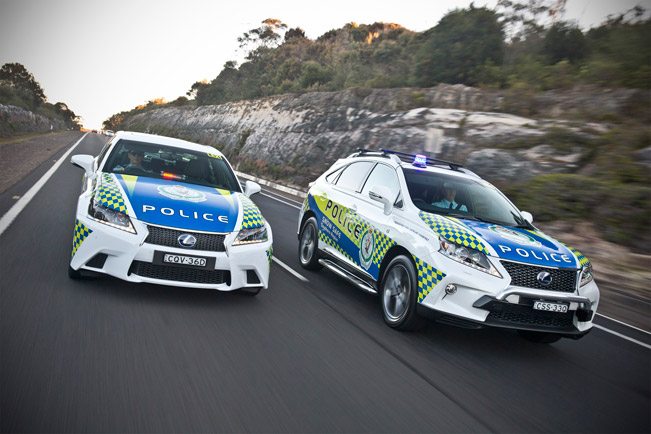 Lexus Police Hi-Vis Hybrids are being launched as a part of the start of the official ski-season in Australia. The luxury company has partnered with the New South Wales Police to provide two hybrid powered high-visibility police vehicles. Lexus GS and RX 450h will be used for this purpose. The two models will patrol state's Southern Region. The vehicles will be utilized at a different regional and community based activities across the state, such as roadside campaigns, sporting, community and motorsport events.
This will also highlight the flexibility and diversity of the Lexus hybrid vehicle range. One of the hybrids will be used as a "Snow Safe" community car, while the other – at sporting events such as NRL and NBL games, as well as community events.
Both initiatives of the NSW Police Force – the "Road Safe" and "Snow Safe", target speeding, drink-driving and driver fatigue, with a focus on motorists traveling to and from the snow fields. As a reminder, the Lexus GS 450h is powered by a petrol-electric hybrid drivetrain. It develops a combined power output of 345 hp (254 kW) and can accelerate from 0 to 100km/h in just 5.9 seconds.
Lexus RX 450h SUV is powered by a 300 hp (220 kW) petrol-electric hybrid drivetrain. It includes company's innovative E-Four all-wheel drive system, which ensures that the ideal amount of grip is applied across all four wheels. Both models show a perfect fuel consumption of only 6.3-litres of fuel per 100km.
Source: Lexus