Lexus LF-LC Blue Concept Revealed in Sydney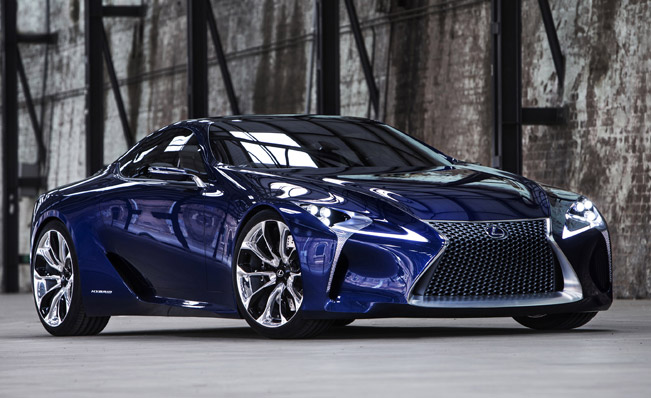 The new Lexus LF-LC Blue Concept has just been revealed by the brand conveying pure sports style and exceptional performance. The sports coupe concept was presented to the general public for the first time at the Australian International Motor Show in Sydney.
Car's lustrous Opal Blue finish is inspired by the natural base color of the Australian gemstone. In fact the LF-LC combines advanced technologies and materials with an organic design that points to styling cues that will influence future Lexus sports models.
To go further into details, the concept pioneers in the utilization of lightweight carbon fibre and the next generation of Lexus's industry-leading full hybrid powertrain. The "marriage" between carbon fibre and aluminium alloy materials used in the construction results in light body mass.
Another advantage is that these details provide great platform for the next generation Lexus Hybrid Drive system. Dubbed Advanced Lexus Hybrid Drive, it features a new, high-energy battery pack designed to generate greater power from a unit that is smaller than those used in Lexus's current full hybrid model range.
The full petrol-electric system is able to produce a maximum 500 hp (372kW) and this means that this is more power than any other Lexus hybrid. Another conclusion we can make is that this LF-LC Blue demonstrates what the future may hold for sports cars.
Source: Lexus