Lexus LF-CC Unveiled at Paris Motor Show [VIDEO]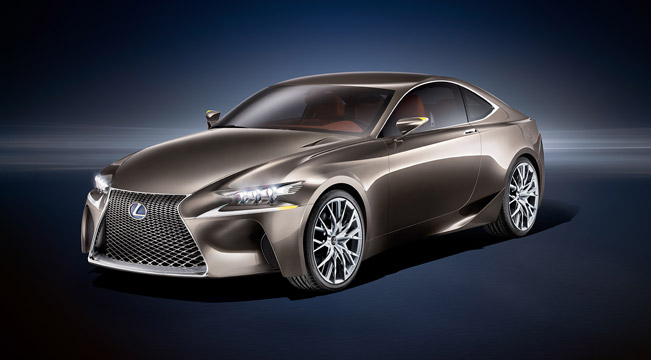 Lexus LF-CC Coupe Concept was just revealed at the Paris International Motor Show, where it declared a position in the luxury market's leading hybrid segment.
The new concept shows the evolution Lexus design philosophy in a realistic but at the same time innovative way. At the front of the car, one can find a bold take on the iconic spindle grille. The headlamp design features unique triple LED-projectors with daytime running lights integrated into the upper bumper to complete a highly distinctive front appearance.
Observed from the side, the LF-CC has a sleek profile, which speaks for superior aerodynamic performance while also highlighting traction, agility and dynamic road presence. At last, at the rear one can see the full-width bumper, which flows into the rear wheel arches, putting accent on LF-CC's powerful stance.
The interior of the vehicle is a highly-focused environment and includes innovative ways for the driver to interact with it. An example is the touch displays which can be used for remote control operations.
More importantly, the LF-CC is going to be available with full hybrid powertrain, including the brand new four-cylinder, 2.5-litre petrol engine with D4-S injection technology. In this way the car combines dynamic performance with low emissions and class-leading energy efficiency.
Source: Lexus