Lexus Most Powerful V8 Engine Dedubts in the New RC F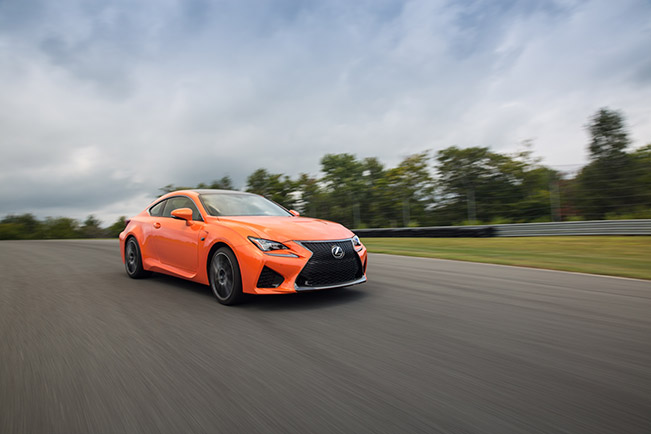 The new 2015 Lexus RC F is going to debut with the most powerful V8 Lexus engine that has ever been produced for a road-going car. The 4,969cc 32-valve unit is a progression that derives from the engine fitted in the older IS F model. Only this time, it arrives with some comprehensive changes which will be able to propel the car to another level in terms of performance, quality and drivability.
There is a maximum power increased by 12 per cent. As a result, with the additional 54bhp (40kW) the new Lexus RC F will be able to boost 525 bhp (505 kW) at 7,300rpm. The peak torque output rises to 530Nm, available from 4,800 to 5,600rpm, developing a maximum speed of 168mph. 2015 RC F will be able to sprint from 0 to 62mph in 4.5 seconds and a 400m sprint from standstill will take 12.5 seconds.
This exquisite V8 engine can switch to the well-known more fuel-efficient Atkinson cycle when operating at cruising speeds, reverting to the Otto cycle for higher performance driving. In order to increase valve lift, the innovative engine takes advantage of the Lexus's VVT-iE electric motor-driven intelligent variable valve timing, with a new intake camshaft profile.
Furthermore, due to the presence of new cylinder heads with improved porting and a high-flow, high-tumble ratio, performance can benefit from higher pressure D-4S dual-injection, a wider throttle diameter and better breathing. The exhaust system is comprised of large-diameter front pipes which keep back pressure to minimum and provide high power output. Because of the merged areas of the pipes larger, there is a clearer engine sound.
Last but not least, the new Lexus RC F is fitted with an Active Sound Control system that delivers better exhaust, intake and mechanical sounds into the cabin.
2015 RC F is available to order now with a starting price of £59,995. The first deliveries will be in February.
Source: Lexus