See Lexus RC F V8 coupe which displays human's heartbeat!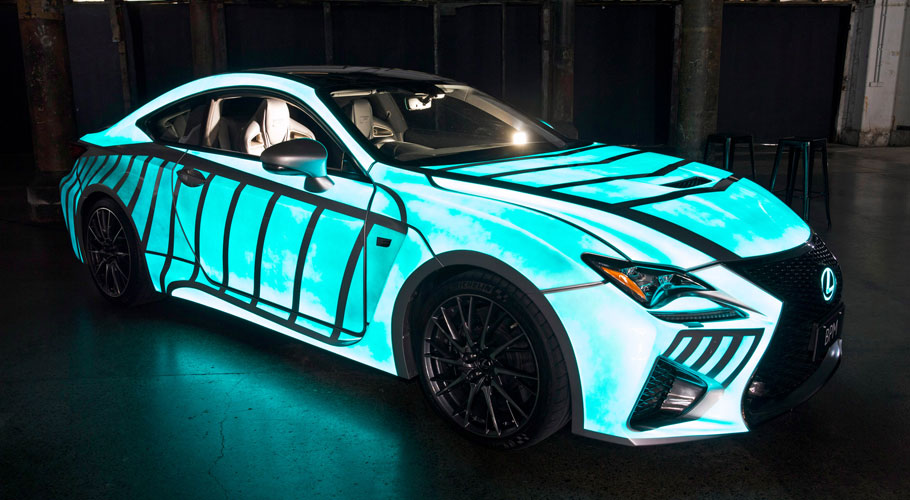 More and more industries are trying to incorporate the interconnection between machine and men into their products. This time around this is done by Lexus which collaborated with the creative agency M&C Saatchi. The two companies succeeded in crafting a one – off vehicle that very impressively manages to display a person's heartbeat integrated in its bodywork.
The unique Lexus RC F V8 coupe has adopted a number of innovative technologies in order to showcase something that we have never seen before. The human-machine connection is materialized literally. But how exactly does this happen? The first stage of the system functions by transporting the heartbeat of a connected person from a heart rate monitor to a customized electrical system featuring in the RC F.
After that, the system catches the received information, processes it and then sends an electric charge across the car's body panels. The latter are colored in electroluminescent paint finish which is created by US-based expert Lumilor. Finally, when the electric charge moves through the original paint, it glows and shows the driver's heartbeat via a real-time animation sequence.

With such high-performance vehicle, Lexus are going one step ahead of their competitors. This creation is bold, exclusive and will definitely be remembered and taken as an example in the future. Along with this, the Japanese luxury marque has developed other innovative projects like the new Lexus hoverboard and the smart outdoor advertising billboards which can respond to the car you are driving. Amazing, isn't it?
Source: Lexus