2015 Lexus RC F Adds "Solar Flare" Paint Finish Chosen By Fans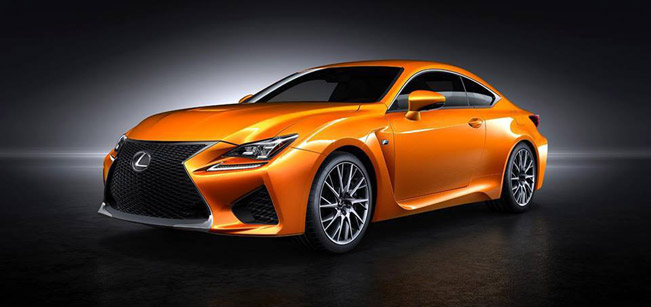 Last month Lexus has challenged its Facebook fans to come up with a name for the blazing orange paint finish which will be available for the 2015 RC F high performance coupe. There were hundreds of suggestions from which the best one was picked and it is called "Solar Flare". The choice was made by company's director, Richard Balshaw. "Solar Flare" will become an official color for the RC F in the UK and will be offered exclusively when it goes on sale at the end of the year.
RC F was officially revealed at the Detroit motor show in January. The coupe matches its visual impact with great performance. It is powered by the most powerful V8 engine Lexus has engineered for a production model and which in addition was specifically developed for the RC F. The 5.0-litre 32-valve unit produces more than 450 hp (330 kW) and 520 Nm (384 lb-ft) of torque.
Furthermore, the powertrain is coupled with an eight speed direct-shift transmission. The unit has been engineered to switch between different operating cycles in order to secure optimum efficiency and performance in driving. RC F is built from lightweight carbon fibre parts, and has an active rear wing and a torque vectoring differential. They all part of the RC F's advanced engineering package.
Source: Lexus