2015 Lexus RC F Inspire Fans For Naming The New Exterior Paint Option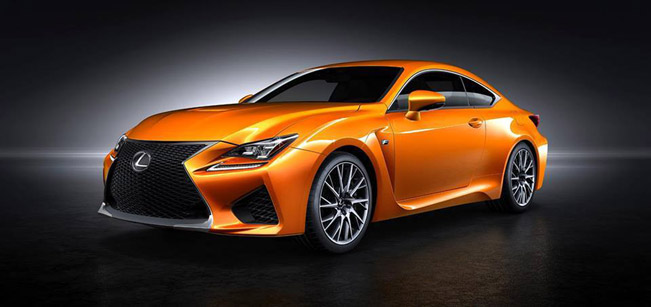 2015 Lexus RC F is regarded as one of the hottest new performance cars. The model is ready to gather attention with a dazzling new orange metallic exterior paint option. However, Lexus did not come clear with the name of it. Thus the company is leaving this decisive role to its supporters. The vibrant new shade will be chosen via a contest launched on Lexus' official Facebook page, where the online community will contribute in the colour-naming process.
Fans are invited to put forward their suggestions. Afterwards the name considered best is to be adopted as official branding for the new colour. The new flaming orange finish is a great option for the RC F. The latter itself broadcasts a new dimension of genuine Lexus sporting quality with its powerful styling and performance.
2015 Lexus RC F was unveiled at this year's Detroit motor show. It is driven by the most powerful Lexus V8 engine. The 5.0-litre 32-vlave unit was developed specifically for the RC F, and is expected to produce more than 450 hp (330 kW) and 520 Nm (384 lb-ft) of torque.
Furthermore, the unit has been engineered to switch between different operating cycles in order to secure cruising efficiency and secure performance in driving. In addition, RC F was constructed with the utilization of lightweight carbon fibre parts, and also features eight speed direct-shift transmission, an active rear wing and a torque vectoring differential.
Source: Lexus