Lexus Updates 2015 RC F With Even More Powerful Engine [VIDEO]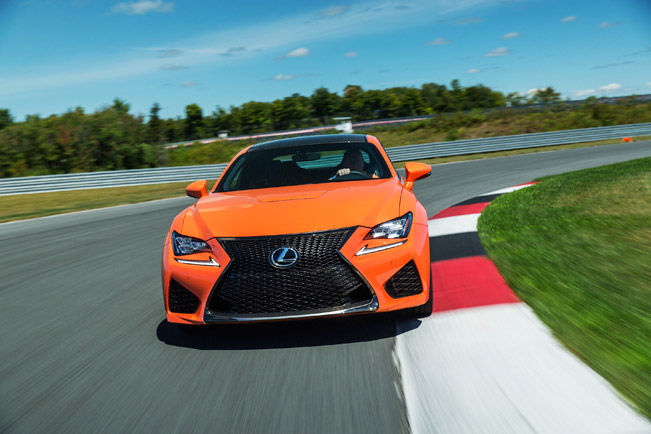 2015 Lexus RC F which debuted at 2014 NAIAS event is the most powerful production V8 coupe the company has ever produced … until now. Lexus has just revealed that the RC F is getting an engine update that will endow it with even more horsepower. The new coupe will develop 477 horsepower (351 kW) from its naturally aspirated 5.0-litre V8 engine. Compared to the version introduced in the beginning of the year, this one is getting 27 hp (21 kW) additional strength.
Furthermore, the new engine will develop nearly 13 per cent more power than the IS F engine on which it is based. And these simple facts are making the new RC F driven by the most powerful Lexus V8 engine in the company's history.
The 5.0-litre, 32-valve engine features new cylinder heads and lighter moving parts. These additions contribute towards an increase of the maximum power by 40kW, and maximum revolutions increased from 6600 to 7300rpm.
The updated RC F will be also fitted with an intelligent engine management system, which will allows the drivetrain to switch between Atkinson and Otto cycle. The result will be conserved fuel while coasting or delivering maximum power when required. 2015 Lexus RC F V8 is scheduled for launch during the first quarter of 2015.
Video Source: YouTube Source: Lexus