Lexus Launches Fourth-Generation RX, Including the New FWD RX 200t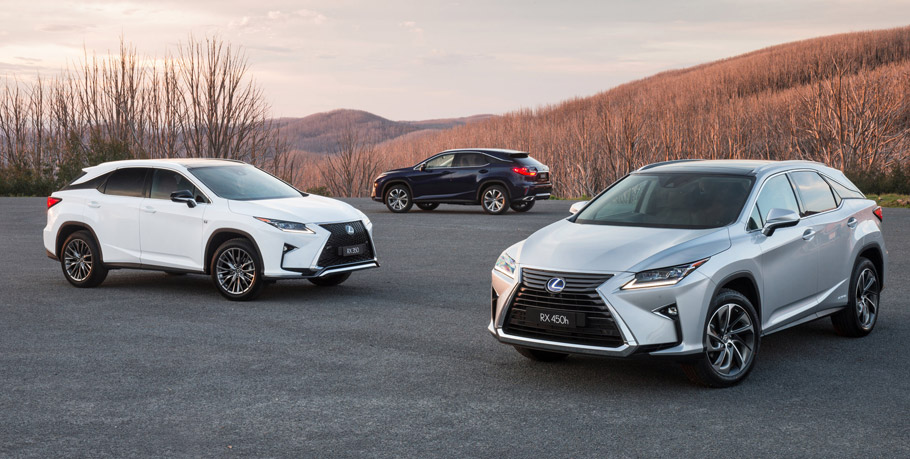 The fourth generation Lexus RX Line has been just launched in Australia. The midsize luxury SUV will be available in three trim levels: RX 450h Sports Luxury, RX 350 F Sport and RX 200t Luxury. Besides the new exterior styling the crossover also gets new characteristic features as well as new styling cues for the cabin. Not to mention the array of technologies included and especially the Lexus Safety System+ pack which comes on all grades.
SEE ALSO: Lexus RX 450h: Dangerously Beautiful
Compared to the third generation RX, this one is longer, lower and wider. In addition it rides on improved handling and has better steering. Why Australians benefit from this launch the most? The answer is simple and it is because Lexus Australia offers the widest choice of any Lexus market around the globe. In fact, the local model line-up includes the aforementioned variants in all grade levels.
Lexus RX 200t
Under its hood is the new turbocharged four cylinder engine, which produces 238 hp (175kW) and 350Nm (258 lb-ft). It is connected to a six-speed automatic transmission, which drives the front wheels. This particular variant is offered in the Luxury grade, but it can be additionally specified with multiple enhancement packs for added convenience.
Lexus RX 350
The RX 350 is driven by the 3.5-litre direct injection V6. It produces 300 hp (221kW) and 370Nm (273 lb-ft). Compared to its predecessor, this is an addition of 20 hp (15kW) and 24Nm (18 lb-ft). Here, the engine is linked to an eight-speed transmission, which drives all four wheels. RX 350 will be offered in Luxury, F Sport or Sports Luxury grade levels.
Lexus RX 450h Hybrid

The combined system power output of this SUV is 313 hp (230 kW), which is 13,6 hp (10kW) increase. The hybrid system is connected to a CVT transmission, which drives all four wheels. Like the previous variant, the RX 450h will be available in Luxury, F Sport and Sports Luxury grades.
In other words, people of Australia will benefit from there extremely versatile luxury vehicles, including the brand new front wheel drive (FWD) RX 200t model. Offering a longer wheelbase than the previous generation, the new RX lineup will add convenience for everyone inside.
Source: Lexus