Liberty Walk Lamborghini Huracan Brings The Sound of Extreme Power

When it comes to mind-blowing, unconventional, crazy super cars transformations, there is not better tuner than the Japanese company named Liberty Walk. Their "in-your-face" modified vehicles dazzle with outlandish appearance and screaming performance. Such creations are simple impossible to be left unnoticed.
Today, the guys from Liberty Walk shared first images of the upcoming Lamborghini Huracan project and it seems determined to rule the automotive world! The computer renderings depict a white Huracan with very aggressively-looking wide body kit. It is comprised of a reworked front bumper, new rear diffusor, extremely large fender arches and big skirts adorning the sides.
Liberty Walk gives the car a set of new multi-spoke black alloys, while a tweaked suspension might be included too. There are no other details regarding the Liberty Walk Lamborghini Huracan but we expect it to be equipped with a custom exhaust system too which should happily fill your ears with the sound of extreme power.
Nevertheless, one thing is for sure – the tuned Lamborghini Huracan will be able to offer more than just an amazing driving experience, while providing an even greater breadth of dynamic capability.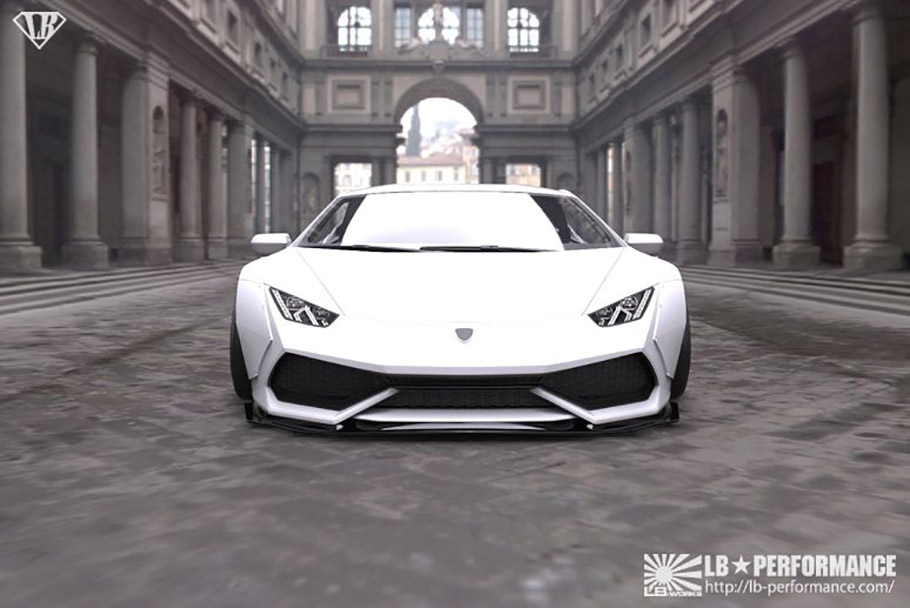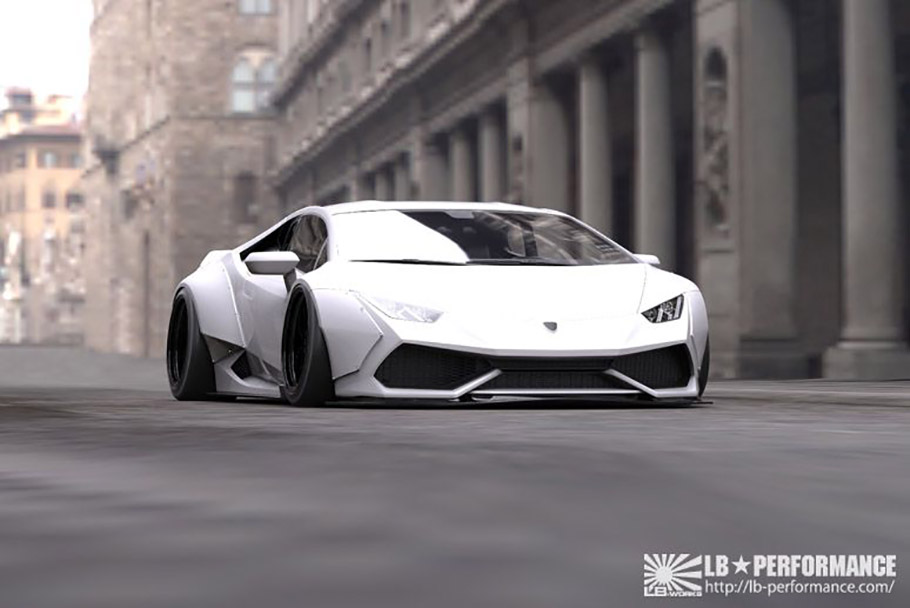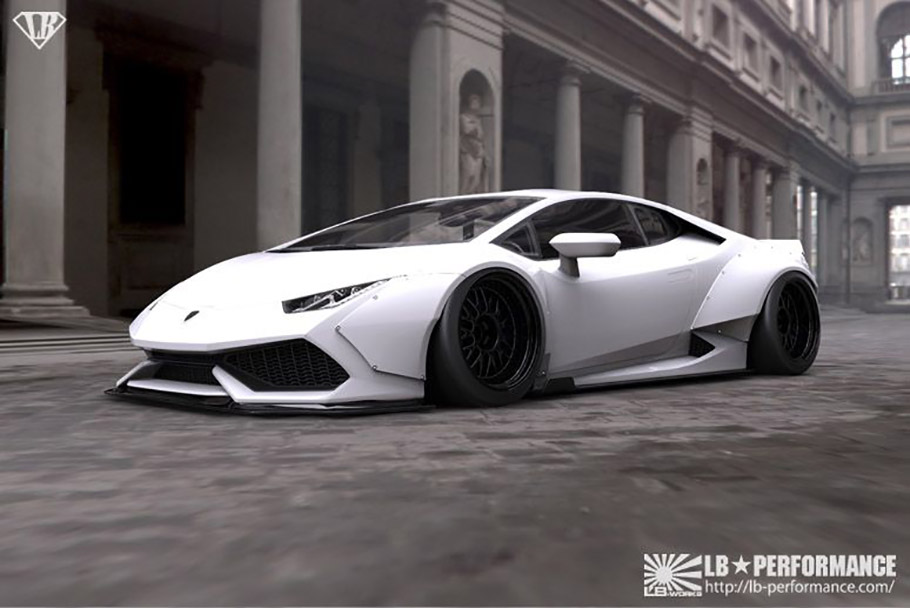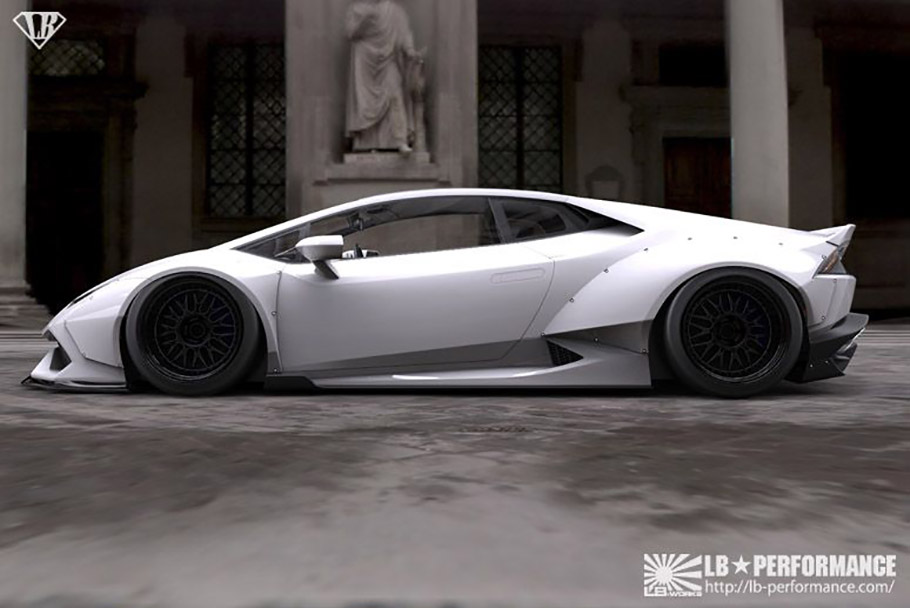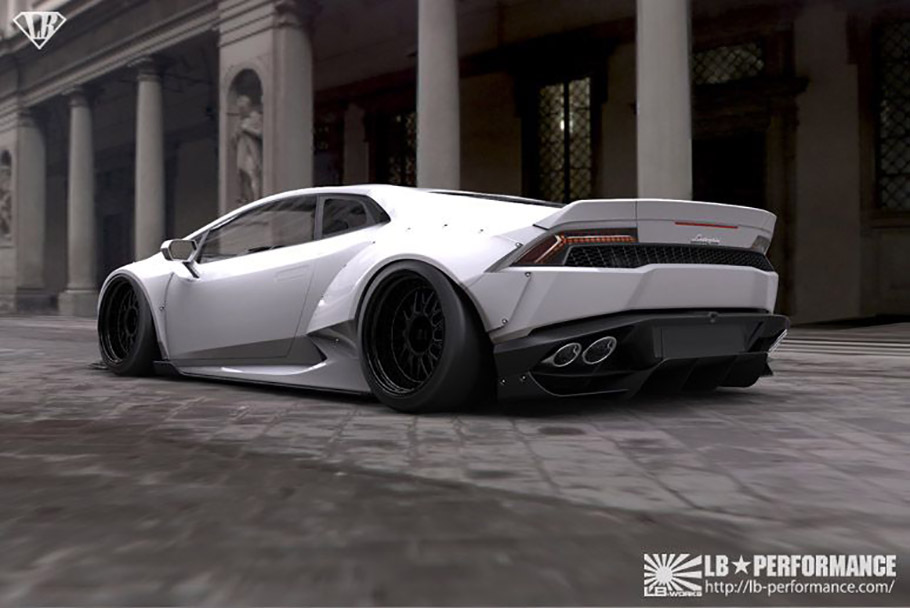 Source: Liberty Walk