Oberscheider attends the Tuning Hobel 2017 Challenge: Check their vehicle of choice!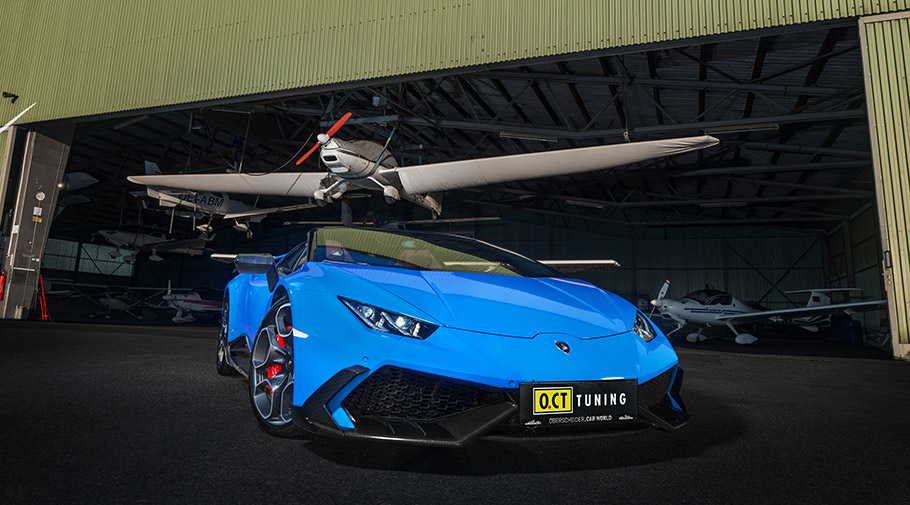 Obersheider Tuning AG team will be competing in the Tuning Hobel 2017 challenge. The Swiss engineering team decided that it would try to tackle down its competitors with a heavily revised Lambo Huracan. This 800hp monster will be battling with other furious machines – for example, the German competitors will be relying on an upgraded Ferrari 488 and a Ford GT with titanic 1,099horsepower. We bet that this would be one hell of a race!
But let's talk about the Swiss tuning studio, shall we? Established back in 1985, Oberscheider has proved itself as one of the most prominent and reliable tuners out there. Furthermore, it has received wide recognition for its hardware and software exclusive solutions. And now the team proves itself worthy one more time – with this one lucky Huracan machine.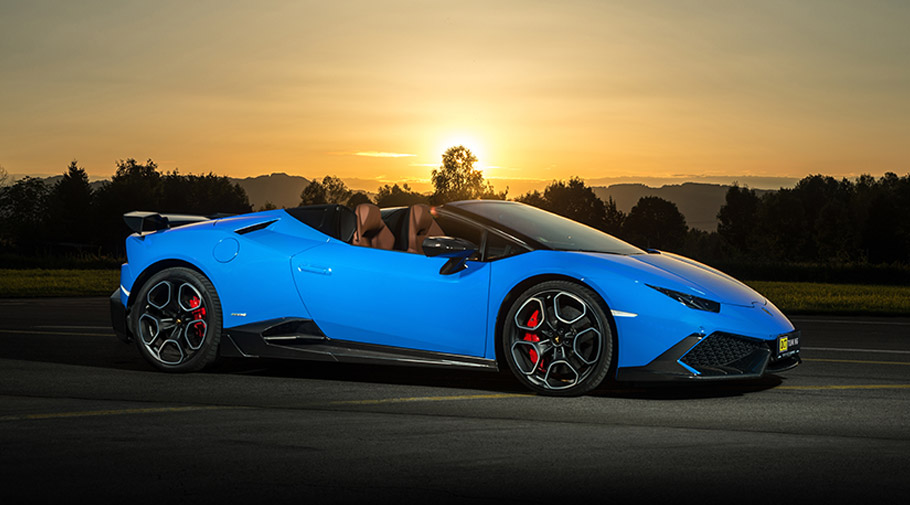 The Lambo itself remains a perfect example of how Oberscheider approaches challenges and issues: with finesse and passion. The Huracan receives an exclusive compressor-kit and a new exhaust system that removes a total of 20 kilos off the total vehicle weight. Cool! Further upgrades include new rims in 9x20 on the front and 12.5x21 on the rear axle and, by the way, all this is topped with a pretty noticeable and a hurricane-ish brute sound. Sweet.
SEE ALSO: There can always be more: G-POWER makes the AMG GT S machine even more agile!
In other words, all the additions and changes contribute to a total 0-100km/h (62mph) sprint in mere 2,5 seconds and to even more impressive 0-200km/h run that ends in 8,3 seconds. These fine numbers are topped by the 325km/h as a speed limit. As if "limit" is the appropriate word for this particular vehicle with these particular tuning additions.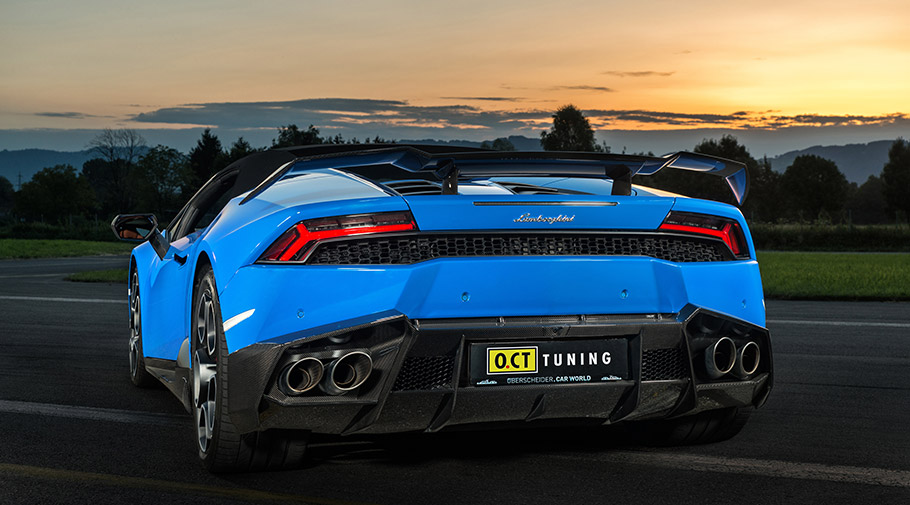 So, how do you like the upgraded machine? Share your opinion in the comment section below! We would be pleased to read more comments about this one!
Source: Obersheider Tuning AG