Lingenfelter Chevrolet Camaro LTA Convertible Generates 655 Horsepower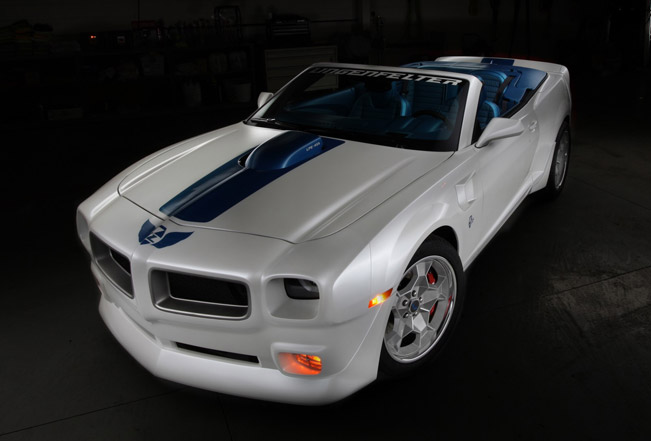 Lingenfelter Chevrolet Camaro LTA Convertible is powered by a 455 CID Lingenfelter all aluminum LSx engine. Tit utilizes the LPE LS7 CNC ported cylinder heads, Callies 4340 forged steel crankshaft, Oliver billet rods, JE forged aluminum pistons, with 11.5:1 compression.
This incredible combination makes possible for the tuned Chevrolet to generate staggering power of 655 hp (481 kW) and 827 Nm (610 lb-ft) of torque. In addition, it is equipped with functional shaker hood and squared off headlights, 20 inch honey-comb wheels, factory six-speed manual transmission, Lingenfelter Billet steel flywheel and ZR1 twin disk clutch assembly, and Corsa stainless steel cat back exhaust.
This incredible car made already its debut at this year's SEMA and is the production Camaro LTA built by Lingenfelter.
Source: Lingenfelter