Lister Jaguar Knobbly Returns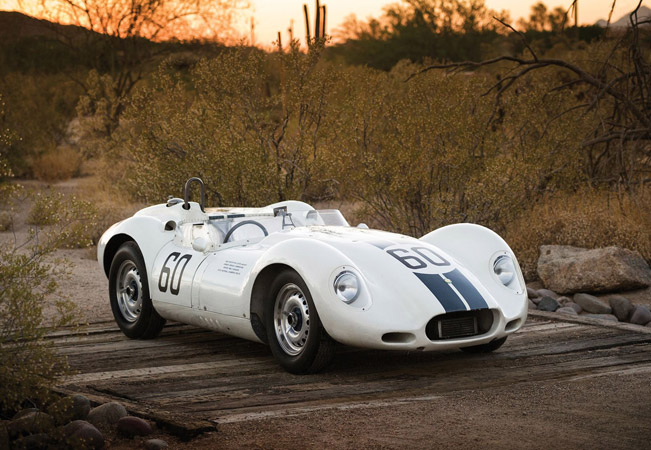 Lister announced the recreation of the iconic Lister Jaguar Knobbly racing car which will also mark the 60th Anniversary of the model. Orders have already been taken and almost 50 per cent of 2014 production has been sold. In addition, the company has been published a brochure with all the options and specification data to the potential customers.
The car will keep the traditional hand-built construction at its core, and in addition each car will be specifically tailored to the bespoke requirements of each customer. Of course, the production of the 60th Anniversary Lister Jaguars will be limited. First cars will leave the factory in April this year. The same month will mark the official reveal of the model.
Just like the original model, the new Knobbly will be offered with two engine variants. The first one is the 3.8-liter inline-six unit which will produce 330 horsepower (243 kW) and 400 Nm (295 lb-ft) of torque and will be mated to a four-speed Jaguar gearbox. The second option is a 4.6-liter V8 powertrain that generates 315 hp (232 kW) and 393 Nm (290 lb-ft) of torque and is mated to a four-speed manual transmission.
There are also plans to make a Lister sponsored historic race meetings which are to run in 2015, just in time for brand's 125th anniversary. It was also announced that the Knobbly will be produced for road and race use. The starting price of the models begins at £259,000.
Source: Lister Cars