Lister Seeks Investors for Exclusive Hypercar Project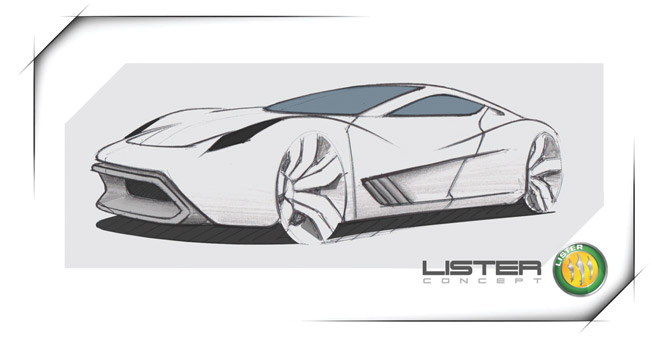 Remember Lister Motor Company? It is one of the most historic and significant of all the British sports and racing car manufacturers. The bran was re-launched last year at the turn of its 60th anniversary via the Lister Jaguar Knobbly model. Twelve months have been gone since the re-birth of the company and nine successfully sold Knobblys. But the main reason that we write about the British manufacturer is that it has announced an exciting project.
The management team has announced its desire to expand the Lister business. This of course means a development of new and exciting product – a highly sophisticated Hypercar that will return Lister to the leading edge of low-volume sports cars. However, this is a big-term project, because the brand is currently seeking external investors that have the desire to join it on the incredible journey.
The only details around the upcoming project are these two teaser sketches you see. We sincerely hope that Lister will continue with its bold intentions and eventually make the Hypercar. As a reminder, Knobbly racing car is traditionally hand-built and went on sale in April this year.
The new Knobbly will be offered with two engine variants. The first one is the 3.8-liter inline-six unit which generates 330 horsepower (243 kW) and 400 Nm (295 lb-ft) of torque and is mated to a four-speed Jaguar gearbox. The second option is a 4.6-liter V8 powertrain that generates 315 hp (232 kW) and 393 Nm (290 lb-ft) of torque and is coupled with a four-speed manual transmission.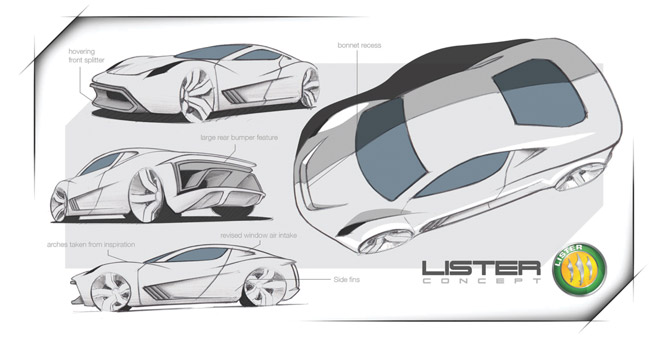 Source: Lister Motor Company