Lumma Design CLR X5 RS based on 2014 BMW X5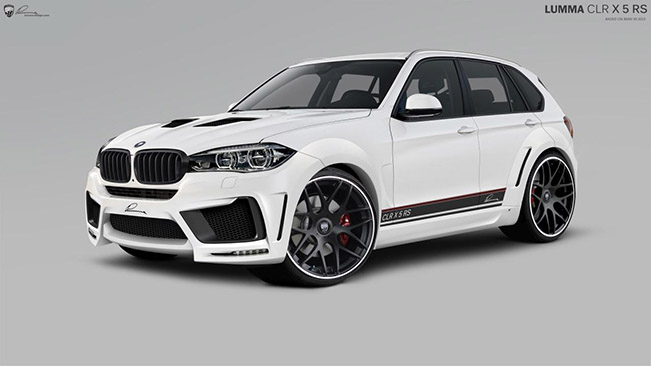 Lumma Design has introduced their latest project based on the upcoming 2014 BMW X5, which is going to hit the market this November. The name of the project is CLR X5 RS and it features only styling upgrades.
The exterior boasts a complete wide-body kit including a new aggressive front bumper, a pair of revised side skirts, extended wheel arches, a new rear bumper and a four-tailpipe sports exhaust system. There is also a new ventilated front hood, a tailgate-mounted spoiler and a set of enormous 23" alloy wheels fitted with low-profile tires.
The interior comes with a premium leather upholstery in red (or any other desirable color) as well as carbon fiber elements, alloy pedals and floor mats with Lumma logo.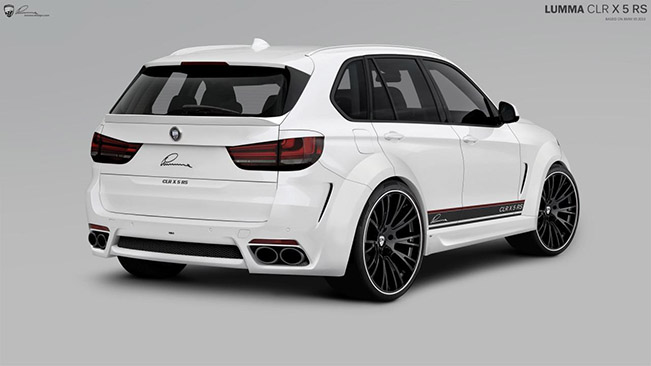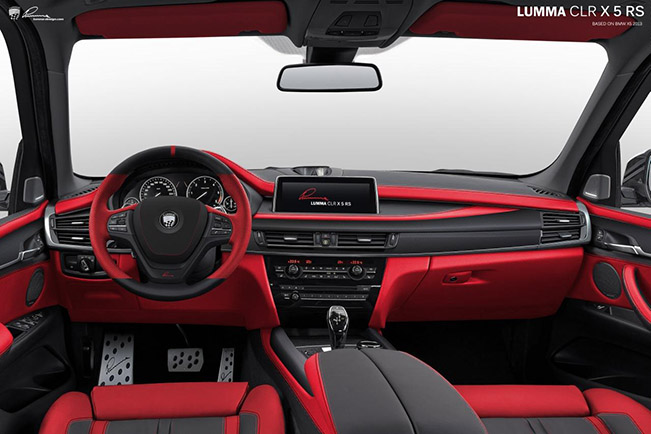 Source: Lumma