Lykan Hypersport - Price $3,400,000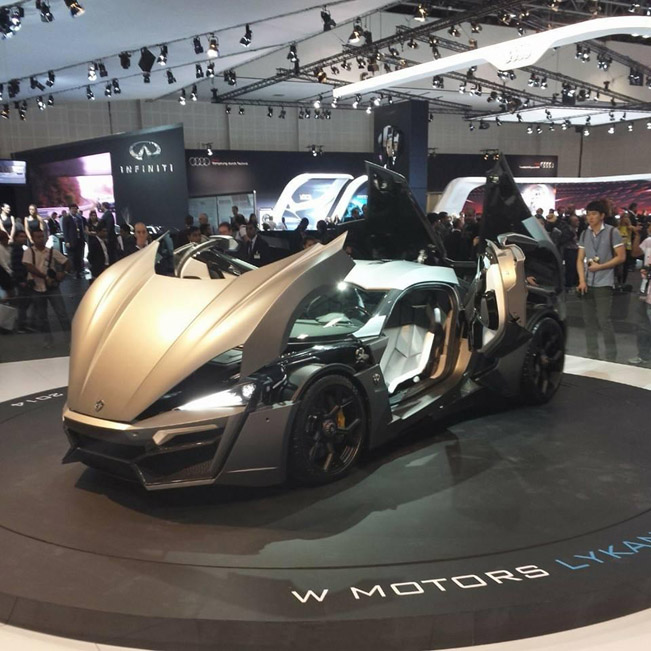 W Motors has unveiled the production-ready version of Lykan Hypersport. The hyper car will be exhibited this at the 2013 Dubai International Motor Show. The production is limited to just 7 units each priced from $3,400,000.
Lykan Hypersport is powered by a flat-six 3.7 liter twin-turbo engine (developed by RUF) – 770HP (566 kW) and 1,000Nm (741 lb-ft). The engine is connected to a 6-speed sequential gearbox. 0-100 km/h in 2.8 seconds and a top speed of 395 km/h (245 mph).
The spectacular Lykan boasts diamond-coated LED headlights and gold-stitched leather seats. There are a lot of  titanium and carbon fiber accents as well as precious stone inserts.
The buyers of Lykan Hypersport will get a Special Edition Cyrus Klepcys Watch worth $200,000.
Source: W Motors