Lykan Hypersport by W Motors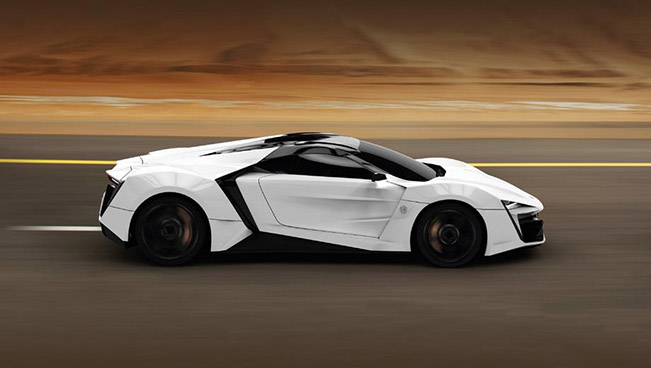 Here the Lykan Hypersport made by W Motors. This is the first hyper car produced by the arab world.
The Lykan is powered by a twin-turbo flat-six engine with 750HP (552 kW). 0-100 km/h in 2.8 seconds and a top speed of 389 km/h (242 mph). However, this performance data is not proven, yet.
Other highlights include diamond-encrusted LED lights, gold-stitched leather, suicide doors, a 24-hour dedicated concierge service, and a free $200,000 special edition Cyrus Klepcy watch. We are most interested in buying the watch, not the car.
The car is scheduled to be exhibited at the 2013 Qatar Motor Show in Doha. The price is around £2,200,000 , making it the world's most expensive car if it delivers all it promises.
We shall know by tomorrow if all this is true as it debuts at the Qatar Motor Show in Doha.
Source: SAB via Facebook