M-Sport Will Launch a Special Ford Model for the New England Forest Rally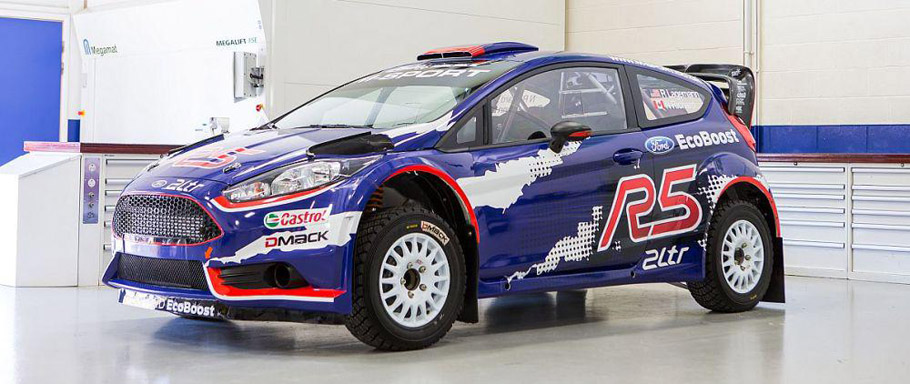 Full squad of Ford rally cars will be delivered by Ken Block in partnership with M-Sport and Team O'Neil. The vehicles will be competing in New England Forest Rally the upcoming month. In fact, one of the most interesting model of them all will be the speical M-Sport Ford Fiesta R5.
In fact, the Fiesta R5 will be driven by Ramana Lagemann, along with his trusty friend and co-driver Nathalie Richard from Canada.
Furthermore, Brendan Reeves and Anthony McLoughlin from Australia will also be joining in the campaign with the M-Sport Fiesta R2, geared with three-cylinder EcoBoost turbocharged engine. In fact, the Fiesta Trophy competitor Max Vatanem took a class win with the same car at the World Rally Championship in Portugal last month.
The R5 comes with 2000cc engine, that is a latest generation unit of Ford's EcoBoost technology. The machine was developed in-house by M-Sport especially for rally championships, including Rally America, where FIA homologation is not required.
Furthermore, a former factory Subaru driver, Lagemann has retired from being a regular figure on the4 Rally America series. But now he is a contender for numerous more things. Whatever appears and sounds enough interesting for him. As you might remember, he appeared last month at the Olympus Rally, where he dominated the track with a BMW M3 and along with the co-driver Chrissie Beavis.
The New England Forest Rally is the 6th round in 2015 Rally America National Championship. The Subaru Rally duo David Higgins and Craig Drew have already marked five wins since the start of the race. Now, there are three more rounds remaining in the championship and we all impatiently await for the winner!
For further information stay with us!
Source: Ford