MANSORY Uprates Porsche Cayenne Turbo S to 620HP via Simple Plug & Play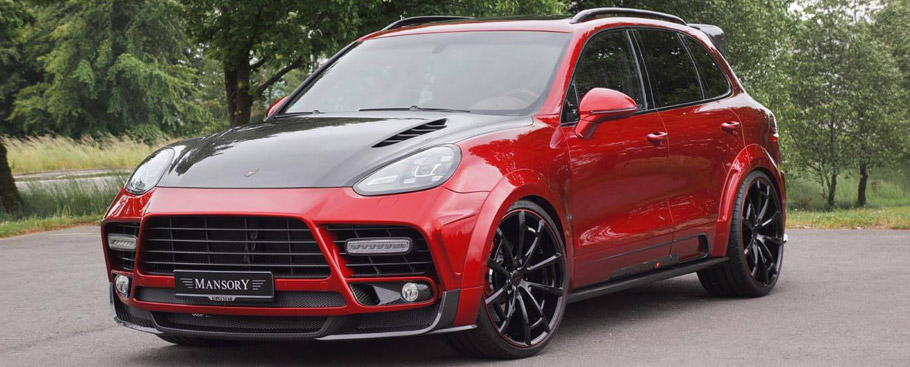 MANSORY Porsche Cayenne Turbo S looks devilish in this red and black dual-tone outfit. It is a true instance of luxury and class, isn't it? This is not only because of its undisputable visual characteristics, but also because its ability to produce 550 hp (405 lb-ft) and 750 Nm (554 lb-ft) of torque. Wait … there is a hint here. These horses are only if the car is with the stock output. If this is so, then the model can accelerate from 0 to 100 km/h in 4.1 seconds on its way to a top speed of 283 km/h.
Vigorous Power
However, the Cayenne here has been fitted with power enhancements, which give it even more force that the production one. Even MANSORY call the new horsepower capability of the Porsche "vigorous". The reason for this is that the experts have developed and integrated an additional engine control unit.
This additional element can be actually fitted to both Porsche Cayenne Turbo and Turbo S supercharged engines. The result is impressive and it is an extra of 50 horsepower.
MANSORY Powerbox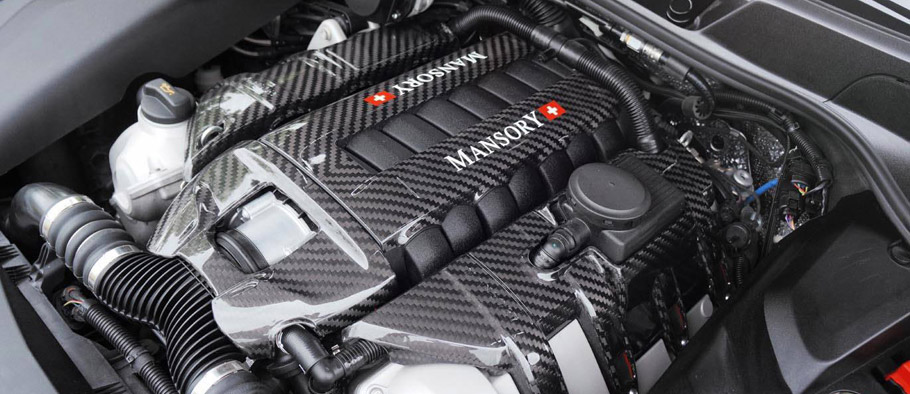 Via simple Plug & Play process a special Powerbox is fitted. And this is where the magic happens. The V8 under the hood of the Cayenne Turbo, which initially has the 520 hp (382 kW) at 6,000 rpm and 750 Nm (554 lb-ft) between 2.250-4.000 rpm, is now capable of pumping out 570 hp (419kW) at 6.000 rpm and 830Nm (613 lb-ft) between the same as the standard rpm range.
Of course, these enhancements also result in better acceleration time. The Cayenne Turbo needs only 4.1 seconds to cover the 0-100km/h sprint. In comparison, the standard time is 4.5 seconds.
After the power enhancements, the MANSORY Cayenne Turbo S is now capable of 620 hp (456 kW) at 6.000 rpm and 870 Nm (642 lb-ft) between 2.500-4.000 rpm. Due to this performance optimization, the time needed for the sprint from standstill to 100 km/h is mere 3.8 seconds.
Source: MANSORY