Mazda CX-5 with New-Generation SKYACTIV-D Diesel Engine
Mazda Motor Corporation has just started the production of the all-new Mazda CX-5. However the model will include a new-generation SKYACTIV-D 2.2-litre, super clean diesel engine. The manufacturing will take place at the Ujina Plant near Mazda's headquarters in Hiroshima. This vehicle is the first Mazda model, which adopts SKYACTIV TECHNOLOGY. The latter is included throughout the vehicle, in the powertrain, body and chassis. At the same time the CX-5 will also fully embrace Mazda's new design theme, called "KODO - Soul of Motion." Mazda will start introducing the new CX-5 firstly in Japan in the spring of this year, followed by Europe and other markets around the world.
To go further into details, the special Mazda's SKYACTIV-D 2.2 diesel engine is the world's first diesel engine to comply with global exhaust gas regulations, including Japan's Post New Long-Term Regulations and Europe's Euro6, without the need for an expensive nitrogen oxide (NOx) aftertreatment system. The system precisely controls the fuel injection and improves the exhaust valve's opening and closing mechanism. Moreover the SKYACTIV-D diesel engine has achieved remarkable success in resolving longstanding issues encountered in low compression ratio engines. For example - poor start capability and lower combustion stability when the engine is cold, now is no more a problem. Hence, all these improvements lead to the achievement of the world's lowest compression ratio of 14.0:1 for a diesel engine in the class of mass production vehicles. In addition, Mazda has achieved an exclusive emissions performance combined with excellent fuel economy and ample torque equal to a 4-liter V8 gasoline engine.
To sum up, now Mazda will offer the customers of the eco-car market the unique opportunity to drive a fresh, fun-to-drive Mazda CX-5 with the SKYACTIV-D diesel engine – an option that also combines outstanding environmental performance and pioneers a new era of diesel power.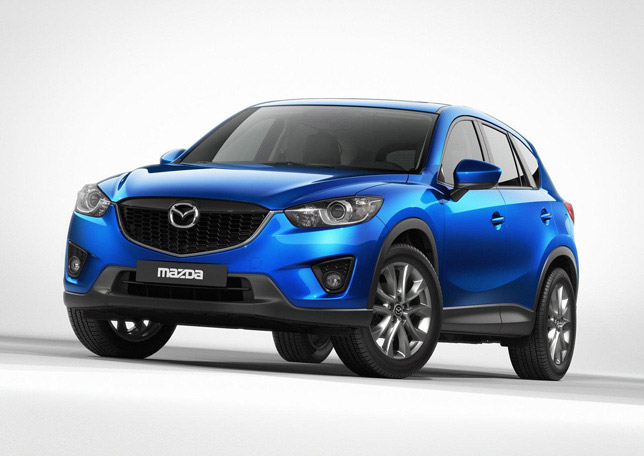 Source: Mazda