2012 Mazda CX-5
Mazda has officially revealed that its upcoming compact crossover SUV, the 2012 Mazda CX-5, will be completely derived from the recently premiered Mazda MINAGI concept car, which will be displayed again at the New York International Auto Show that opens on 20 April 2011.
The still-unseen, four-door Mazda CX-5 will make its first official appearance at the Frankfurt Motor Show this September yet will be the first series ride from the Japanese automaker's range to benefit the 'KODO – Soul of Motion' new design language that debuted on the highly-expressive Mazda SHINARI concept car last year.
Besides the stunning, innovative look, the 2012 CX-5 is also expected to feature a full range of breakthrough SKYACTIV technologies including new-generation engines, transmissions, body and chassis.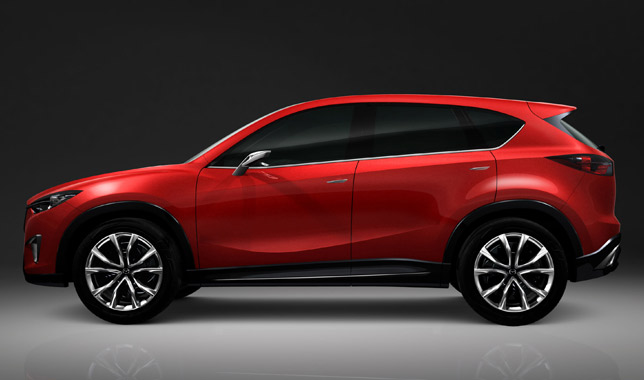 Source: Mazda