MB Individual Cars BMW Z4 Carbon-Paket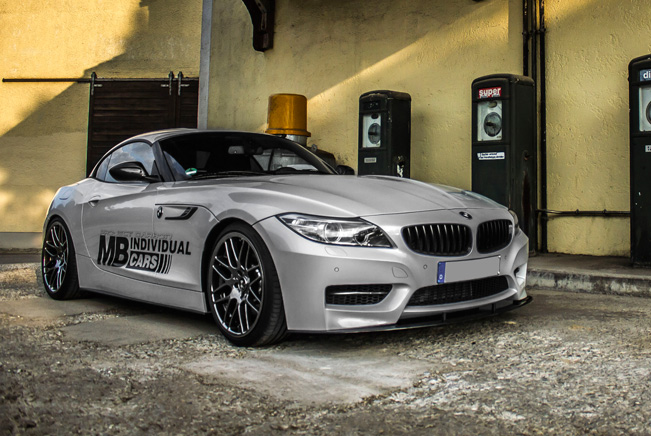 MB Individual Cars has presented their tuning program for the stylish roadster – BMW Z4 E89. The tuning company will make only 25 units.
The exterior is finished in mineral white and features carbon fiber elements like front spoiler lip, kidneys and the air inlets. From the same lightweight material are made the rear mirrors, the swords of the side sills, the rear spoiler lip, the rear diffusor and the rear apron.  The price of the complete package is €3,999.
MB Individual Cars BMW Z4 rolls 19" V703 VRM wheels fitted with Continental tires. There are also wheel spacers from H&R. The KW Variant 1 coilovers give nice stance and improved handling.
Other highlights include 90 mm carbon end pipes of the exhaust system and a F30 performance brakes on the front axle.
The interior boasts carbon fiber mouldings and center console.  The gear switch knob and the coverings of the rollover bars likewise. Last, but not least, the tuning specialists fitted performance seats.
Source: MB Individual Cars