Megane Renaultsport Red Bull Racing RB8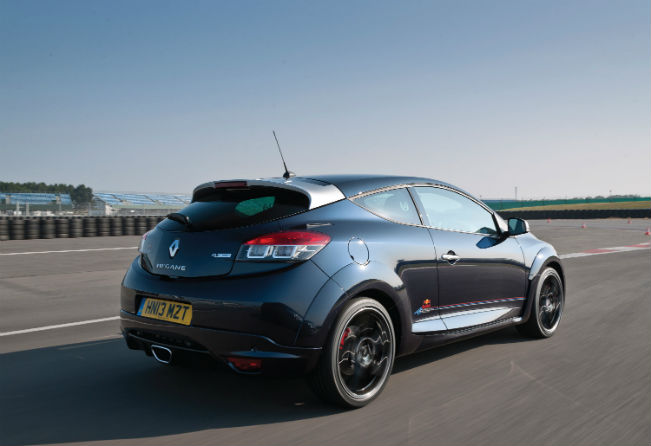 Renault UK has announced the pricing of the new Megane Renaultsport Red Bull Racing RB8. The super-hot hatchback is priced from £28,245 and will be limited to just 30 units.
The flagship Megane Renaultsport takes its inspiration from Red Bull Racing's Formula 1 identity, featuring an exclusive Twilight Blue finish with Platinum Grey detail.
Packed with cutting edge technology, the only thing missing is wings. The striking hot hatch includes Recaro seats, R-Link Multimedia system and TomTom Live navigation system, Bridgestone Potenza RE050A tyres, plus the latest on-board Renaultsport Monitor v2.0 featuring a more user-friendly interface, GPS-tracked lap timing, 0-62 mph times, G-force diagram, power output data and other information.
It is powered by a 2.0 liter turbocharged four-cylinder petrol with 265HP (197 kW) and 360Nm (267 lb-ft) of torque. 0-100 km/h in under 6 seconds and a top speed of 250 km/h (155 mph) - eletronically limited.
The limited edition version packs the same fundamental features as Megane Renaultsport 265 Cup, including stiffer springs, dampers and anti-roll bar, a limited slip differential, grooved discs with red Brembo front callipers and trademark Renaultsport technologies.
Source: Renault