Two Renault Megane RS Cars for the Madrid Police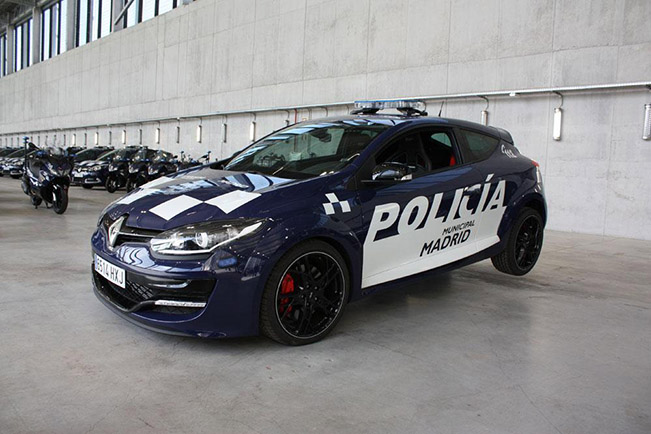 Police of Madrid, Spain has received two Renault Megane RS cars, which will help them to prevent crimes. The ex-fastest FWD (front-wheel drive) car around Nurburgring is one of the best hot hatchbacks in the world. It is not only extremely fast in straight line, but in the corners too, which makes it perfect for car chasing.
Both cars feature the typical police livery and equipment as well as a new doors from Kevlar, which is added for additional protection. Renault Megane RS is powered by a 2.0 liter turbocharged four-cylinder petrol with 265HP (197 kW) and 360Nm (267 lb-ft) of torque. 0-100 km/h in under 6 seconds and a top speed of 250 km/h (155 mph) – eletronically limited.
The felons will have a real trouble escaping from these cars, because they are not only fast, but economical. Other special features include Recaro seats, R-Link Multimedia system and TomTom Live navigation system, Bridgestone Potenza RE050A tyres, plus the latest on-board Renaultsport Monitor v2.0 featuring a more user-friendly interface, GPS-tracked lap timing, 0-62 mph times, G-force diagram, power output data and other information.