Mercedes-AMG GT Tweaked by German Special Customs

The guys from German Special Customs (GSC) are famous for their exclusively good-looking styling programs which always know how to complement the nature of a given model. This time around they surprise us with the first renderings of the special package for the Mercedes-AMG GT. And we have to admit that it looks devastatingly awesome!
After the professional touch of the tuner, the new AMG GT bodylook embodies even more strongly underlined sporty character. And because this was not enough, there is a feel of haughty aggression that comes as a bonus! I doubt that there is a person on this planet who would say no to this.
Back to the main point now. If we cut the Mercedes-AMG GT into separate pieces, just to get the idea what exactly the car features, we will see that GSC was more than generous when working on the improvements of this sportiness on four wheels. The full body kit is comprised of reworked bumpers with a large carbon fiber front spoiler, modified side skirts with a chunkier look and a massive GT3-style rear wing. We can also see that the pack of little and not so little tweaks includes carbon roof and mirror caps and refined headlights. The black wheels with yellow lips complete the refinements of the GT.
However, German Special Customs hasn't proposed anything yet in terms of performance. What we know for sure is that the AMG GT is powered by a twin-turbo 4.0-liter V8 engine which is capable of developing 462 PS (339 kW) and 600 Nm (442 lb-ft) of torque. The Mercedes-AMG GT S, then, generates 510 PS (375 kW) and 650 Nm (479 lb-ft) of torque.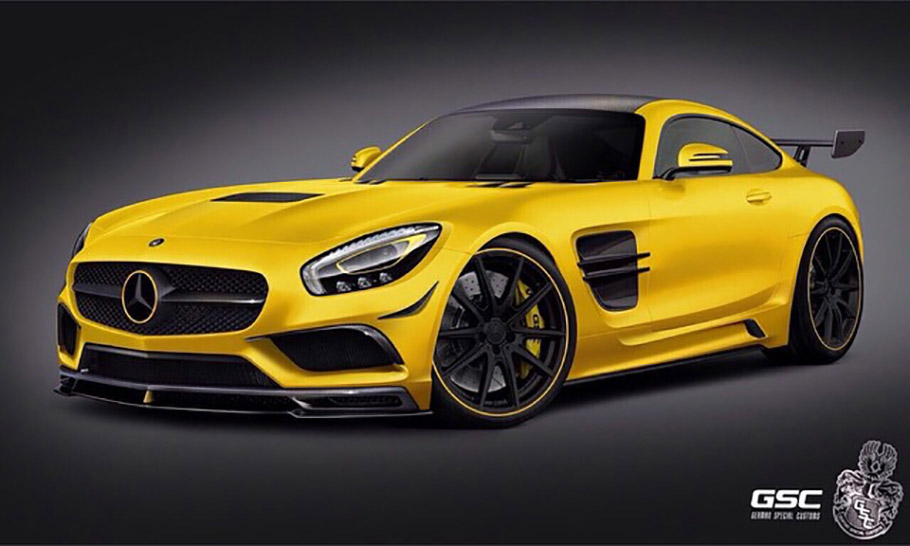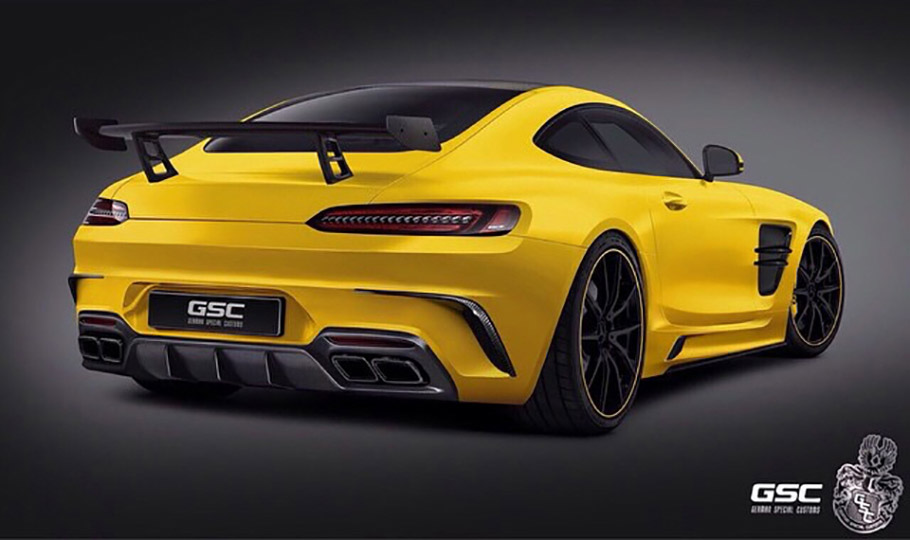 Source: German Special Customs via Motorward