Mercedes-Benz A-Class Presents: #YOUDRIVE [VIDEO]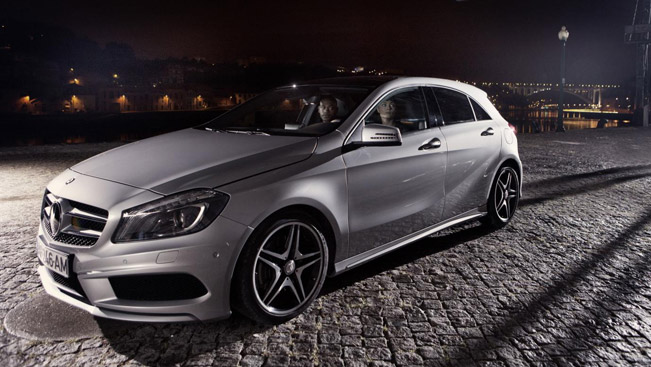 Mercedes-Benz has created a special video series which will be included in an advertising campaign in order to keep up with the innovative and creative benchmark set by the new A-Class model.
The campaign is called #YOUDRIVE and includes social and media interactions. All the Twitter users will drive the action of a three-part story shown this weekend during the commercial breaks in the X Factor UK.
However, very short teaser footage of the new campaign has just been launched. The story takes the form of a light hearted cat and mouse caper, during which the hero, a young music star played by the Top Boy actor Kane Robinson, is trying to get to a secret gig, with the help of his female accomplice, actress Wendy Glenn. At the same time the authorities are keen to close it down
Several different scenarios have been filmed and all those watching will have the opportunity to vote via Twitter and steer the action as to which route they should take. Each scenario puts a different twist on the caper – filmed on the streets of Lisbon and Porto, Portugal.
The videos were directed by Yann Demange and the Director of Photography for the shoot was Anthony Dod Mantle. The new advert launches on 6th of October during the X Factor UK. The A-Class is on-sale now, with prices starting from £18 945.
Source: Mercedes-Benz