Mercedes-Benz A-Class Receives Environmental Certificate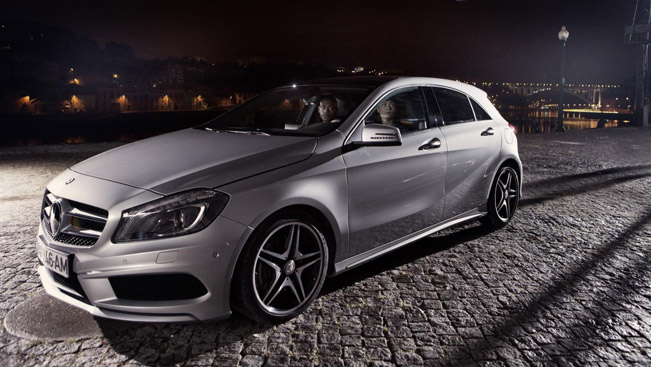 The award winning Mercedes-Benz A-Class is now achieving even higher standards thanks to fuel saving numbers it has shown. In particular the fuel savings are of up to 26 percent, emissions as low as 98 g CO2/km, a best-in-class Cd value of 0.27 and all petrol-engine variants complying with the Euro 6 emissions standard.
This basically means that the A-Class sets new benchmarks in efficiency and in addition has a high environmental performance, which was confirmed by the inspectors at the TÜV Süd technical inspection authority. They have given this Mercedes-Benz model the Environmental Certificate in accordance with ISO standard TR 14062.
As a matter of fact, the aforementioned certification is based on a comprehensive ecological life-cycle assessment of the car, documenting every detail of ecological relevance. The life-cycle assessment means that the brand analyzes the environmental compatibility of its models from production through their long years of service to recycling at the end of their lives.
And this is where the A180 BlueEFFICIENCY causes 16 percent (5.7 tons) less CO2 emissions than its predecessor. The energy balance shows a similarly positive picture, with primary energy consumption over the vehicle's entire life cycle cut by 15 percent in comparison to its predecessor.
The fuel efficiency is due to the BlueEFFICIENCY technology, which combines optimization measures in the area of the powertrain, energy management, aerodynamics, tyres optimization, weight reduction through lightweight construction and information, which encourages the driver to an energy-saving style of driving.
Source: Mercedes-Benz