Mercedes-Benz Expanding The S-Class Family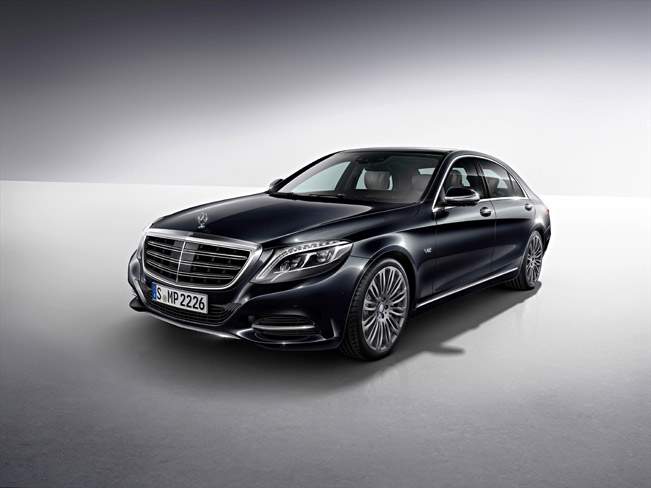 The recently launched new S-Class family is now growing with four new members. That's rigt, Mercedes-Benz are introducing a fuel-sipper (BlueTEC HYBRID), an AWD fuel-sipper (BlueTEC 4MATIC), a 5-star hotel on wheels (S 600) and an S 65 AMG – the name says it all. Let's give them a quick look one at a time.
The 300 BlueTEC HYBRID – a diesel-based hybrid that will have an offensively low overall fuel consumption of just 4.4 liters per 100 km and a CO2 emission value of 115 g/km. Keep in mind that this is an S-Class that can be had with a long wheel base as well. In order to achieve these figures of frugality, the 300 uses a 20 kW electric motor nestled between the main 204 hp engine (a 2.2-liter four-cylnder) and the automatic transmission. You also get the usual hybrid tech like brake recuperation, and all electric drive only etc.
The 350 BlueTEC 4MATIC is a different story. A 3.0-liter V6 diesel in it churns out 258 hp and 620 Nm of torque. And even though it's essentially an AWD vehicle, it returns 5.9 liters per 100 km (again with either wheelbase). That means that in terms of economy, it's on par with the previous four-cylinder S 250 CDI.
The S 600 (pictured above) will now stand at the top of the S-Class luxury pyramid. It comes only as a long wheelbase. You will also be stuck with an LED Intelligent Light System, a Magic Body Control suspension with Road Surface Scan and a Driver Assistance Plus package. It's not all caviare and truffles though. There's a 6.0-liter biturbo V12 under the hood that hauls all that machinery with 530 hp. Maximum torque is 830 Nm from 1900 rpm. F (class) in efficiency, however.
Finally, there's the hardcore Mercedes-Benz S 65 AMG (pictured bellow). Same engine as the S 600's, more power. 630 hp and 1000 Nm of torque to be exact. The fuel economy has been reduced by 2.4 liters per 100 km but still stands at 11.9 (F). Long wheelbase, Magic Body Control with Road Surface Scan.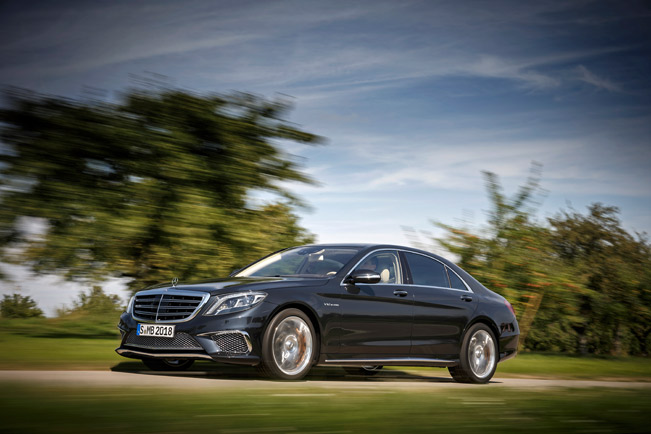 All four models are available for ordering with an official launch date sometime in March this year.
Source: Mercedes-Benz