Mercedes-Benz S-Class Cabriolet Finally Revealed!

Mercedes-Benz S-Class Cabriolet is finally revealed! At least in pictures. It will have an official premiere at the Frankfurt International Motor Show this September. Elegantly and sporty, the new cabrio is actually the first open-top variant of the S-Class since 1971 and the sixth generation of the S-Class family.
Next to its exclusive design and luxurious surfaces throughout the interior, the new S-Class also features cutting-edge technology like the comprehensive warmth and wind protection concept that features intelligent climate control for convertibles.
Engine Range
The V8 engine driving the S500 Cabrio produces 455 hp (335 kW) and peak torque of 700 Nm (517 lb-ft) of torque. The innovative 9G-TRONIC 9-speed automatic transmission supports both a dynamic and a fuel-saving driving style.
SEE ALSO: Mercedes-Benz Announces New S-Class Cabriolet. To be Revealed in Frankfurt
If you happen to be at the show you will be also pleased to see the Mercedes‑AMG variant of the S63 4MATIC Cabriolet. It will mesmerize you with its 5.5-litre V8 biturbo engine and no less than 585 horsepower (430 kW) and peak torque of 900 Nm (665 lb-ft).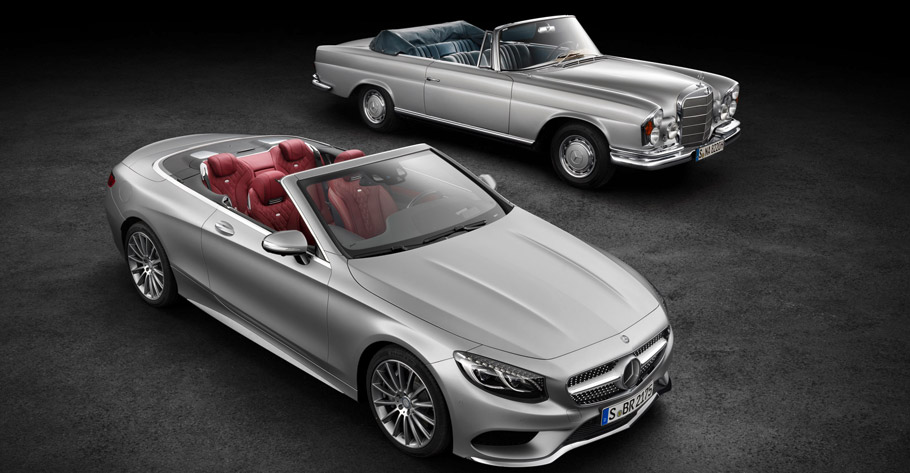 There is more to that, ant it is the AMG Performance 4MATIC all-wheel drive with rear-biased torque split which is featured as a standard. And have I mentioned that the acceleration from 0 to 100 km/h happens in 3.9 seconds. Well, that's a pretty good number for a convertible, isn't it?
The S-Class Cabriolet is also extremely rigid due to the utilization of some innovative solutions like the luggage compartment bulkhead made of aluminium and magnesium as well as the aluminium rear floor. What is more, behind the rear head restraints there is a standard-fit roll-over protection system that includes pyrotechnic initiation of the actuators. The roll bars themselves are moved into position by a gas generator.
Why Climate Comfort is Important?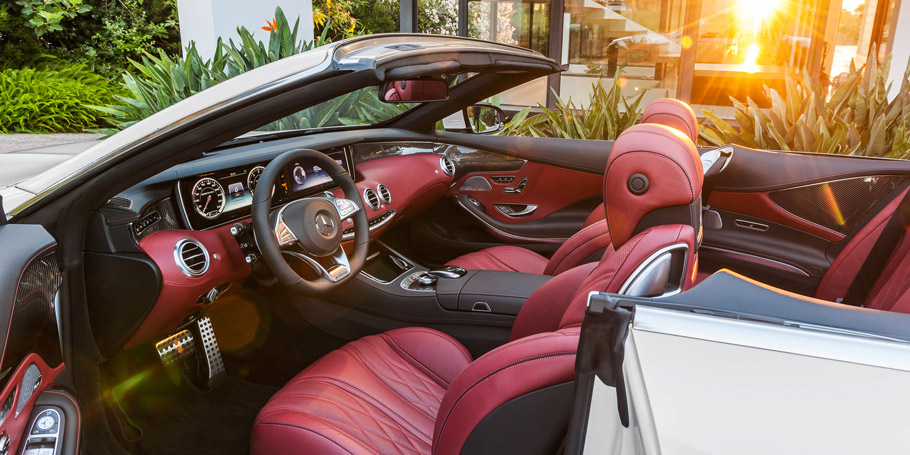 Mercedes-Benz has told us recently that has aims of building the most comfortable convertible in the world. So, this surely has to do with the climate comfort, too. First, the car includes an improved automatic wind protection system called AIRCAP. There is also AIRSCARF neck-level heating system, heated armrests and seat heating in the rear plus the intelligent climate control. They all contribute for the significantly enhanced comfort.
The climate is of course controlled entirely automatically. But what does this mean? First of all, the driver does not need to select a mode for closed or open top, and secondly they do not have to save a temperature setting for the specific driving conditions.
Well, we can't wait to see it live in Frankfurt. How about you? And don't forget to check out the huge gallery below!
Source: Mercedes-Benz