Mercedes-Benz Starring in the Latest "Die Hard" Film [VIDEO]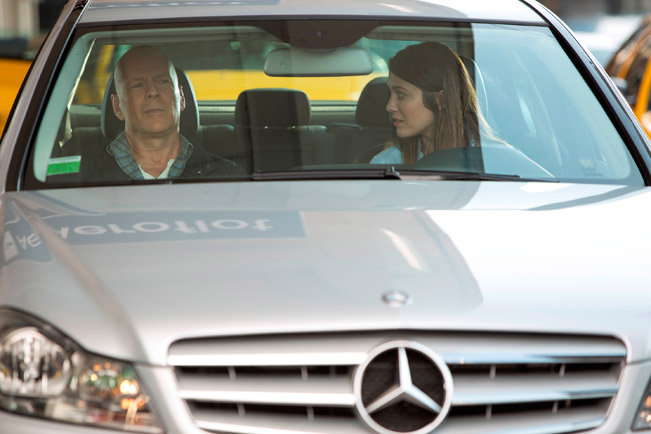 Mercedes-Benz is going to be represented with 14 different models in the new film "A Good Day to Die Hard" - the latest movie in the famous "Die Hard" series. Some of them are the G-Class, Sprinter, Unimog and Zetros and they all will help Bruce Willis to save the world.
His famous character - John McClane, finds himself in Moscow to help his wayward son Jack. Both get involved with the Russian underworld in pursuit, and battling a countdown to war. Eventually the two of them end up discovering the ways of becoming heroes again.
The luxury brand has a strong presence in the film, and in addition will be supporting the premiere screenings in London and Berlin by providing an exclusive shuttle fleet for the film's actors and VIP guests.
The fleet of Mercedes-Benz vehicle used in the film range from the C-Class to the Zetros, E-Class Saloon as well as the new G 63 AMG, a GL-Class and a Maybach 57, and they all perfectly complement the beautiful scenery of the streets of Moscow. It is no surprise however that the brand was chosen to "act" in the future blockbuster, Mercedes-Benz vehicles are synonym for safety, performance and distinctive design.
"A Good Day to Die Hard" will be in theaters worldwide from 14th of February.
Video Source: YouTube
Source: Mercedes-Benz